Why Amazon can't touch Ross and TJMaxx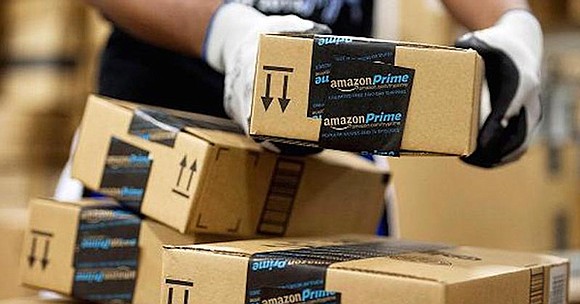 Nathaniel Meyersohn
(CNN Money) -- As department stores, specialty stores and big box retailers retrench, discount chains are growing.
Ross, a clothing and home decor chain, recently opened 30 stores and plans to add 70 more this year. It's aiming for 2,500 stores eventually, up from about 1,500 today.
TJX Companies, the parent of TJ Maxx, Marshalls, and HomeGoods, is opening 238 stores this year, and Burlington Stores is opening up to 40.
The discounters, also known as off-price sellers, are expanding their physical footprints, even as Americans shop more online and most brick-and-mortar retailers pour cash into their digital operations.
During an era of disruption, these companies have proved resilient — and durable against competition from Amazon.
Ross, which doesn't have a digital shop, relies on a flexible purchasing strategy to offer top brands at bargain prices, enticing shoppers to head to stores to find clothes they can't buy online.
The average item is only $10, and 98% of the stuff in its store is under $30.
"The place that Ross and TJX occupy is a place that's tough to do online," said Simeon Siegel, a retail analyst at Nomura Group. "I believe Ross is winning because it doesn't have e-commerce, not in spite of it."
Capitalizing on brand miscues
Ross racked up more than $14 billion in sales last year, second only to TJX in its category. It has recorded 13 consecutive years of growth at stores open at least a year, outpacing Macy's, JCPenney, and Nordstrom.
Ross stores offer a mix of name-brand and designer apparel and home fashion for 20% to 60% less than department and specialty stores.
When brands produce too many clothes or department stores cancel orders, Ross and other discounters step in and buy the leftover inventory.
Ross calls them "opportunistic purchases." It can either quickly ship the product to shelves to meet in-season looks or pack the products away in warehouses to sell later. Both methods help the company constantly rotate through a wide assortment of styles and fashions.
"The one certainty in fashion is that brands will make mistakes and overcreate," Nomura's Siegel said. "There will always be a role for someone willing to absorb those mistakes."
The growth of online shopping may be accelerating the clothing glut by creating more customer returns.
In addition, clothing brands place orders months in advance and have to forecast volatile factors like consumer spending power, weather, commodity costs, and tariffs to make their purchases.
Discounters like Ross have much shorter lead times — often late in the season when fashion trends have already been well established.
"They can be more nimble reacting to what customers want," said Moody's senior retail analyst Christina Boni. The business model "reduces fashion and markdown risks that other apparel retailers face."
'Treasure hunt'
Brands and retail stores are expanding online and focusing on improving in-store amenities. By contrast, Ross offers a "treasure-hunt shopping experience that cannot be replicated online," said Betty Chen, Ross' director of investor and media relations.