4 Ways Students Can Parlay Internships Into Jobs Soon After Graduation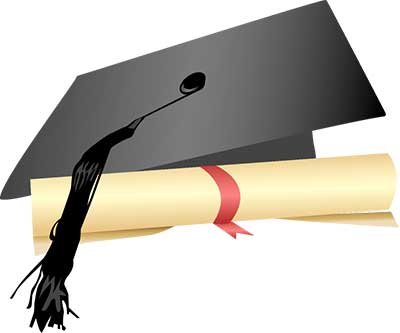 The job market appears a bit more promising for soon-to-be college graduates than it has been for most of this decade.
Just four years ago, CNN Money reported that 260,000 college grads held minimum-wage jobs. Barely 25 percent had a job related to their college major. But this year, the National Association of Colleges and Employers projects, U.S. companies will hire 4 percent more new college graduates than they did from the Class of 2017.
Yet with more optimistic employment prospects, there's still stiff competition for those first "real" jobs. Who stands the best chance of getting them?
Several studies show that college internships make a significant difference. According to Gallup, for example, recent graduates who had an internship in college were more than twice as likely to be hired for a good, career-related job immediately after graduation.
"The solution for college students is to increase job experience while still in school, and that means obtaining a hands-on internship every summer while in college," says Matthew Stewart, co-founder of College Works Painting (www.collegeworks.com), which provides business experience for thousands of college students each year.
"Unless you graduate college with a significant amount of real-world job experience, finding a job will be incredibly difficult."
Stewart gives college students four tips on maximizing their college internship in order to improve their post-grad job prospects:
• Find an internship that challenges you. An internship experience that will be meaningful on a resume should make demands of the student, Stewart says. Ideally, they're getting a preview of their chosen profession and an idea of the skills they'll need to succeed. "College students should be looking for experiences that will challenge them," Stewart says. "When they get out of school they will be competing with thousands of other graduates. They need to ask themselves, 'Will the internship offer real experience that will separate me from my peers?'"
• Treat your internship like a career. "The easiest way to treat your student job like a career is to ask your boss to mentor you," Stewart says. "Under the mentorship of your supervisor, you can expand your basic job functions."
• Be proactive, take initiative. Going above and beyond in your internship will set the foundation for your career. "You'll gain confidence by taking initiative, which is a core skill in the business world," Stewart says. "It's important to set goals and have a plan of action around those goals."
• Seek promotion opportunities. "Again, the mentor factor comes in," Stewart says. "Build a strong relationship with your mentor, and let him or her know you are eager for more responsibility and that you're up for the challenge. Always check the company job board."
"College is not the time to relax," Stewart says. "You need to treat college and an internship seriously; it's your future. College consists of three summers of internships,
and by the fourth summer students should have what it takes to find a career."