Anthony Hamilton Provides 10 Vocal Tips With Grammy.com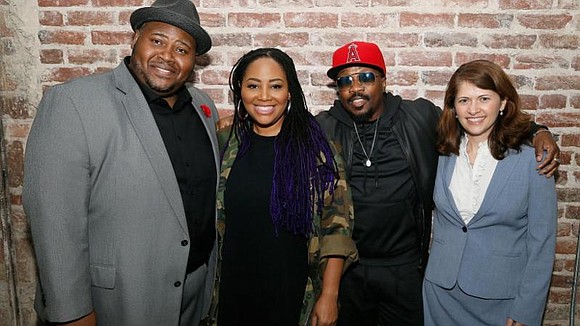 This past week, singers from various genres and backgrounds gathered to learn more about caring for, resting and protecting their instrument at this vocal health clinic presented by MusiCares and the Recording Academy's Washington D.C. Chapter.
The clinic featured a conversation on vocal health moderated by singer/songwriter Tracy Hamlin with Associate Professor of Otolaryngology Dr. Nazaneen Grant, tenor vocalist Issachah Savage, and GRAMMY-winning gospel/R&B artists Lalah Hathaway and Anthony Hamilton. The all-star panel delivered a discussion that was anything but clinical, igniting the room into laughter, awe and epiphany as they shared their vocal habits, techniques, secrets, and insights.