Houston Native Overcomes Tragedy to Become Youngest African-American Chick-fil-A OwnerOperator in Texas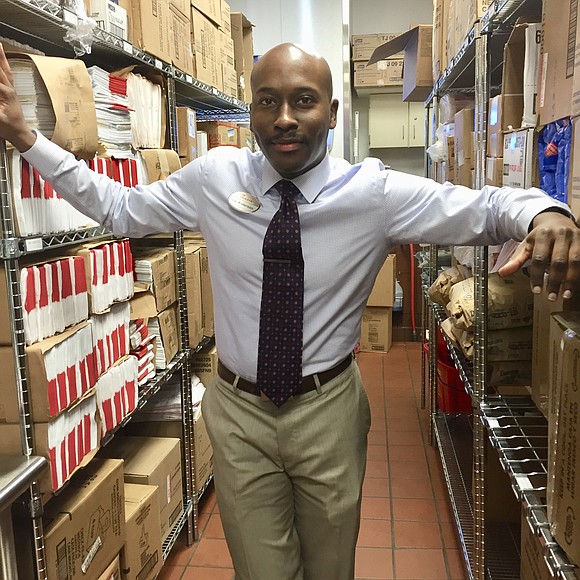 Houston, TX – In August 2018, 29-year-old Joe Anderson will open Chick-fil-A 45 & Almeda as the youngest African-American Chick-fil-A Owner-Operator in Texas. A Third Ward native and lover of food, Anderson was determined to succeed as an entrepreneur in the food and beverage industry. His journey, however, is nothing short of inspirational.
Anderson was born into a household of five that survived on less than $10,000 of yearly income. In order to focus on life outside of home, he tried his hand at sports and by high school, Anderson fell in love with Track & Field. While running for Yates High School, he advanced to several high-level competitions and decided that his career would be in professional Track & Field, however, while in college, he quickly realized that his goal of running in the Olympics may not be in the plans.
After successfully double majoring, Anderson accepted a series of positions and internships, including one as a Chick-fil-A Team Member, but soon resigned to accept a corporate internship. "My Operator told me I'd be in his shoes one day. At the time, though, I didn't think Chick-fil-A was for me," Anderson recalls. In 2012, Anderson was hired at a Houston-area Chick-fil-A, where he would remain for four years. During his time there, he applied for ownership and was denied. Though discouraging, the "no" did not stop him. He later applied for a 24-month program that would take him around the country opening and operating various Chick-fil-A locations while developing him as a leader. It was seven months into the program that Anderson would face the most trying time in his life.
In September 2016, two days before he entered what would be a life-changing assignment, Anderson's father died. "Two days later, I walked into Chick-fil-A Richmond Avenue ready to serve." It was on that assignment that Anderson was able to spend the next 20 months developing team members, developing himself as a leader and future business owner, and racking up results that would help gain him a grand opening restaurant in Houston, TX, one of the fastest paced Chick-fil-A markets in the country.
Throughout the 2-year program Anderson supported his family while saving, sacrificing, and serving through tragedy. He knows it's all worth it and is excited to maximize on the next chapter of his life. He hopes to bring a homegrown, Houston-made swagger to Chick-fil-A 45 & Almeda, which is expected to open August 2018 at 10225 Almeda-Genoa Rd. You can keep up with Joe and his team by following them at @cfaalmeda across social media.