Houston Staffing Firm Wins Black Enterprise's Family Business Of The Year Award
Sterling Staffing Solutions takes home best in nation for minority-owned small business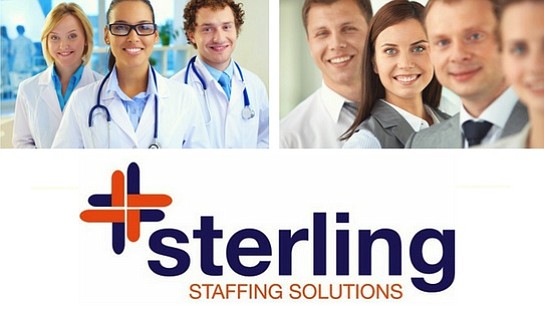 SUGAR LAND, TEXAS – Houston's own Sterling Staffing Solutions announces it has won the country's top award for a family owned business.
The health care staffing agency received The Family Business of the Year award from Black Enterprise. The organization honors the country's top African American entrepreneurs who are bringing new products to the forefront, redefining sales strategies and discovering new and profitable markets.
"We are deeply honored to be named the top family-owned business in the country," said Stephen Levi Carter, Sterling Staffing Solutions CEO and partner. "As business owners and brothers, we are pleased to serve the nation with quality staffing services," added Sterling Carter, COO and partner.
Black Enterprise gives The Family Business of the Year award to those that exemplify what it means to turn their ideas into a sustainable business and to excel in a key industry.
"Our Small Business Awards represents one of the nation's most powerful recognitions of entrepreneurial excellence," said Black Enterprise SVP and Chief Content Officer Derek Dingle. It honors "outstanding entrepreneurs in technology, franchising and community impact as well as rising stars and those who have made it into the small business pipeline before adulthood, revealing promising careers in business," he said.
Sterling Staffing Solutions was among 12 nominees and four finalists for the award. Additional awards included Techpreneur of the Year, Community Pillar of the Year and Franchise Owner of the Year. Sterling Staffing Solutions was a Black Enterprise Family Business of the Year Finalist in 2017.
The Carters have uniquely combined their two specialties – business management and clinical expertise – into a flourishing business. Founded in 2011, Sterling Staffing Solutions has grown to more than 800 licensed clinicians who have completed more than 47,000 annual rehabilitative visits in disciplines from physical therapy to laboratory technicians and registered nurses.