Cities and States Support Preserving Fair Housing Rule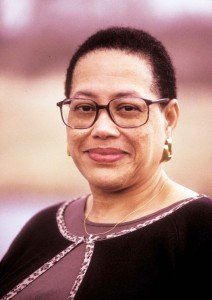 By Charlene Crowell
In reaction to the Department of Housing and Urban Development's (HUD) suspension of an important fair housing rule, a groundswell of national advocacy has emerged calling to preserve the rule and its goals of fair housing for all. To date, and in separate actions, both cities and states are speaking up for the 50-year old Fair Housing Act and the goals that it has yet to achieve.
The AFFH rule took effect in July 2015, after widespread documentation over several years revealed how many HUD grantees made no discernible effort to end segregated housing in their locales. Unless federal courts intervene, the rule suspension will remain in effect until either 2024 or 2025.
On June 5 a total of 12 jurisdictions including six states and six cities advised the U.S. District Court for the District of Columbia of their joint opposition: California, Maryland, Massachusetts, Virginia, Washington State and the District of Columbia joined the cities of Austin (TX), Oakland (CA), New Orleans, Portland (OR), Seattle (WA), and Toledo (OH). Together the jurisdictions seek a halt to HUD's suspension of its own rule.
That same day and in a separate action, New York Attorney General Barbara Underwood and Governor Andrew Cuomo jointly moved to intervene as well, citing HUD's violation of the Administrative Procedure Act in suspending the rule without notice and failing to provide sufficient reasons for the rule suspension. Due to these two violations, the State of New York maintains that HUD has abdicated its duties and responsibilities under the Fair Housing Act.
"As a former HUD Secretary, it is appalling to me that the agency would abdicate its responsibility to fight housing segregation and discrimination and allow this deplorable practice to continue," said Governor Cuomo.
The attorney general for the nation's most populous state, California, linked fair housing with opportunity in other dimensions of life.
"What part of town you live in should not mean that the doors of opportunity are closed to you," said Attorney General Xavier Becerra, who joined the amicus brief filed by Maryland and other jurisdictions. "Fair housing is critical to creating integrated and supportive communities that provide access to jobs and better economic environments – and getting there requires an accountable use of federal housing funds. It is irresponsible for HUD to suspend regulations that facilitate fair housing and create a mechanism for accountability."
The June amicus briefs both support litigation brought earlier to halt suspension of the rule and was filed by the National Fair Housing Alliance, Texas Low Income Housing Information Service, and Texas Appleseed.
In response, the AFFH rule specifically required any organization receiving HUD funds to have a plan and timeline that incorporates community concerns to actively address local housing problems. This planning approach was structured to enable HUD grantees to take meaningful and measurable actions to overcome historic patterns of segregation. Additionally, the rule promotes fair housing choice, and fosters inclusive communities that are free from discrimination.
The suspension of this fair housing rule is one of several actions that have triggered criticism of HUD Secretary Ben Carson.