Fourteen ADA-Approved Foods for Type 2 Diabetes Prevention
Jill Weisenberger, author of Prediabetes: A Complete Guide reveals the best foods for lowering your risk of type 2 diabetes.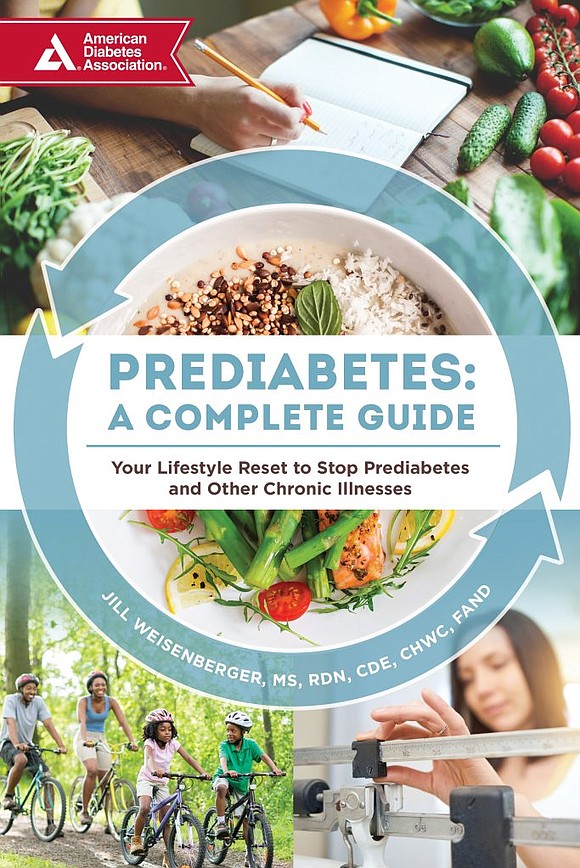 Arlington, VA (June 2018)—The typical American diet leaves a lot to be desired. It's heavy on calories, saturated fats, added sugars, fatty meats, baked goods, and highly processed grains. This type of diet is disastrous to your health and is even linked to type 2 diabetes and a host of other health problems like heart disease and some types of cancer. Eighty-four million American adults currently have prediabetes, the leading risk factor for type 2 diabetes. With frightening statistics like this, registered dietitian nutritionist Jill Weisenberger says everyone should examine their diet and consider adopting some healthier eating habits to help prevent type 2 diabetes and improve their overall health.
"There are many ways to build a wholesome and disease-fighting diet," says Weisenberger, who partnered with the American Diabetes Association to write Prediabetes: A Complete Guide: Your Lifestyle Reset to Stop Prediabetes and Other Chronic Illnesses (American Diabetes Association, May 2018, ISBN: 978-1-580-40674-1, $16.95). "There are no hard and fast rules you must follow. Your best diet is the one that is made up of mostly nutrient-dense, health-boosting foods, and it should also be enjoyable, satisfying, energizing, and sustainable."
The good news is, certain foods and dietary factors are linked to less risk of type 2 diabetes and better blood glucose control. Even better news: A healthful diet for diabetes prevention overlaps nicely with dietary strategies for the prevention or treatment of other common health problems such as obesity, stroke, heart disease, colon cancer, and more.
Even if your current diet is healthier than the typical American diet, chances are good that you still have some room for improvements that could make a big difference in your health! Here are the foods you should include in your diabetes prevention dietary pattern.
Legumes and Pulses (beans, peas, lentils). You may already know that beans are good for the heart, but they are also good for diabetes and diabetes prevention. Studies show that diets rich in legumes have beneficial effects on both short- and long-term fasting blood glucose levels. Not only are they full of plant protein, they contain potassium, magnesium, B vitamins, and dietary fiber, including a special type called "resistant starch." Resistant starches resist digestion in the small intestine. Instead, they travel to the colon, where they feed our gut bacteria. In the process, the beneficial bacteria produce short-chain fatty acids that seem to protect the colon cells, make the gut environment more suitable for the friendly bacteria and less suitable for their harmful cousins, and even improve the way our bodies respond to insulin.
"You may see both the words 'legumes' and 'pulses' used in the news," says Weisenberger. "Don't let the choice of words confuse you. Just know that all of these plant-rich proteins are good for you and are worth seeking out. Some common options to enjoy are soybeans, black beans, chickpeas, kidney beans, lentils, split peas, and pinto beans."
Other Sources of Resistant Starches. Legumes are not the only foods with this source of beneficial nondigested carbohydrate. Under-ripe or green bananas contain it. So do uncooked oats (think muesli over cottage cheese or yogurt), brown rice, and potatoes and pasta that have been cooked and cooled (a great reason to enjoy a small serving of potato salad or pasta salad).