Governor Abbott Appoints Hays And Skurow To Commission On State Emergency Communications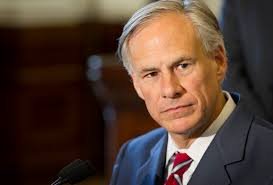 AUSTIN – Governor Greg Abbott has appointed Debi Hays and Cathy Skurow to the Commission on State Emergency Communications for terms set to expire on September 1, 2023. The commission is charged with administering the state 9-1-1 service program and the statewide poison control program.
Debi Hays of Odessa is the County Judge of Ector County and owner of LaMirage Day Spa. She currently serves on the board of the Permian Playhouse, and previously served on Crime Stoppers, American Heart Association, and American Cancer Association. Hays holds a license in massage therapy and cosmetology and has earned a number of certifications from the Mortgage Bankers Association.
Cathy Skurow of Portland is the Mayor of Portland and a licensed professional engineer with the Texas Board of Professional Engineers. She is a member of the Portland Chamber of Commerce, past president and current board member of Boys & Girls Clubs of the Coastal Bend, and past president and current regional advisory board member of the South Texas Botanical Gardens and Nature Center. Skurow received a Bachelor of Science in civil engineering from The University of Texas at San Antonio.