Mara Brock Akil and Oprah Winfrey Curate Playlists Featuring Songs From the 90s for "Love Is_______" Premiering June 19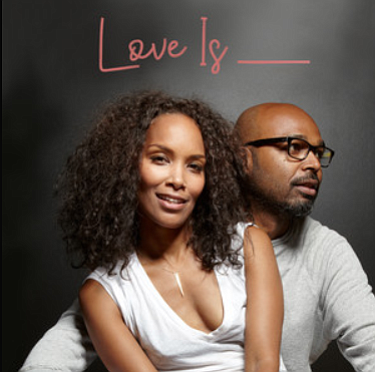 Los Angeles – OWN: Oprah Winfrey Network revealed today the official 90s "Love Is" playlists curated by Oprah and "Love Is" Creator Mara Brock Akil, to get fans and audiences in the 90s groove in advance of the series premiere on Tuesday, June 19 at 10pm ET/PT. Please visit Oprah.com for the list and to listen on your favorite music services beginning today, June 12.
Click here for a first listen to the official 90's playlists from Oprah and Mara Brock Akil:
To join the conversation on social, use #Loveis @LoveisOWN
About "Love Is _"
Michele Weaver ("Illicit") and Will Catlett ("Black Lightning") star in OWN's new romantic drama "Love Is," from award-winning producers Mara Brock Akil ("Girlfriends," Being Mary Jane," "The Game") and Salim Akil ("Black Lightning"). Set primarily in 1990's Los Angeles against the backdrop of Black Hollywood, "Love Is" follows Nuri (Michele Weaver) and Yasir (Will Catlett), a couple from seemingly opposite worlds, as they chase their dreams and learn to follow their hearts. Told from the perspective of the couple's present-day selves, the romantic drama also revisits the social issues and vibrant black culture of that time reflecting on how it all aligned to shape the couple they have become nearly 20 years later -- a power couple navigating a complex set of social codes while also balancing successful careers and a beautiful family. Drawing inspiration from creators Mara Brock Akil and Salim Akil's own relationship journey, the series explores the highs, the lows, and the magic of falling (and staying) in love.