Supreme Court Gives States the Green Light to Clean Up Voter Rolls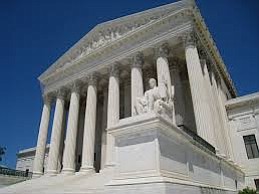 Jason Snead / Hans von Spakovsky / June 11, 2018
Can a state take reasonable steps to ensure the accuracy of its voter rolls by removing people who have left the jurisdiction?
On Monday, by a 5-4 vote, the Supreme Court answered "yes," affirming an Ohio law allowing for the removal of voters who have left the state.
The opinion in Husted v. A. Philip Randolph Institute, written by Justice Samuel Alito, and joined by Chief Justice John Roberts and Justices Anthony Kennedy, Clarence Thomas, and Neil Gorsuch, is a major win for voters, who have an interest not only in ensuring that states offer sufficient opportunities to register, but also that they take steps to ensure the integrity of the electoral process.
A critical part of that process is guaranteeing that voter registration records are accurate and up-to-date, a task with which many states seem to be struggling. According to one 2012 Pew study, 24 million voter registrations nationwide—one out of every eight—are inaccurate or outdated, and some 2.8 million voters are registered in two or more states.
A study of the voter registration records in just 21 states by the Government Accountability Institute showed that almost 8,500 individuals voted illegally in more than one state in the 2016 presidential election.
Clearly, voter rolls need some cleaning up. Lawmakers in Columbus set out to do just that, adopting a state law creating a mechanism to remove voters believed to have moved out of the state. That process takes six years and several steps to complete.
First, a voter must fail to partake in "voter activity," including not just casting a ballot but also other actions like signing a petition, for two years. Ohio then mails a pre-stamped, pre-addressed notice to the voter asking that he confirm he is still a resident of Ohio. If the notice is not returned, and the voter fails to cast a ballot in any election over the next four years, state officials may then remove the voter on the grounds that he is no longer a resident.
Unfortunately, even reasonable election integrity policies like this invited the ire of liberal activists, and they took Ohio to court to stop its voter-roll maintenance activities.
In Husted, the challengers claimed that the Buckeye State's process for maintaining the accuracy of its voter rolls violated two federal voter registration laws: the National Voter Registration Act and the Help America Vote Act.
The National Voter Registration Act sets out the requirements states must meet to remove a voter who is no longer eligible "by reason of … a change in the residence of the registrant" that precludes him from voting in the original jurisdiction. The Help America Vote Act, meanwhile, requires states to undertake a process to purge inaccurate entries.
Under the National Voter Registration Act, in order to remove a voter for nonresidency, a state must either receive written notice from the voter attesting to the move, or the voter must fail to return a card affirming his residency and then fail to vote in the next two federal general elections. The Ohio law was obviously fully in compliance with that provision of the law.