Heart Health: A Challenge to Fathers Everywhere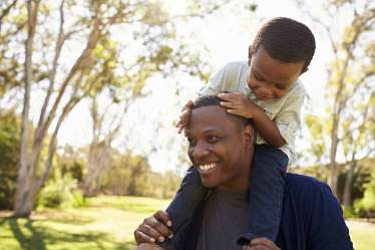 By Dr. Romeatrius Nicole Moss, DNP, RN, PHNA-BC, BlackDoctor.Org
Nearly 44 percent of African American men and 48 percent of African American women have some form of cardiovascular disease, which includes Heart Valve Disease (HVD). Yet many of these men and women are not aware they have this condition.
HVD is a degenerative condition that keeps the heart from functioning properly – either due to a narrowing of the heart valve or a leaky valve, which both restrict blood flow within the heart. If left untreated, men and women with HVD are at risk of serious complications, including heart failure, stroke, heart rhythm abnormalities, blood clots and even death.
However, there is good news!
Learn about the signs, symptoms and treatment options for heart valve disease by visiting heart.org/heartvalves.
HVD is treatable and it is possible to live a good-quality life with this chronic condition. If caught early, you and your doctor may be able to manage your condition with healthy lifestyle changes and medications. In more severe cases, your doctor may recommend a minimally-invasive surgery, known as TAVR.
THis Father's Day, I want to remind men everywhere how very much you mean to– your family and loved ones, your workplace, church, and community. Your leadership and contributions are invaluable. So, in honor of your many indispensable gifts, I challenge all men, especially fathers, to discuss HVD with your doctor and learn where you stand with cardiovascular disease during the month of June.
I also invite you to extend your influence by joining the American Heart Association's mission to reduce the number of VHD deaths in the African American community by becoming a heart valve champion. To join this movement, visit https://sharefromheart.heart.org/ and sign up to receive bi-monthly updates, new tools, and resources for HVD. Then help us spread the word.