5 Great Places to Visit in June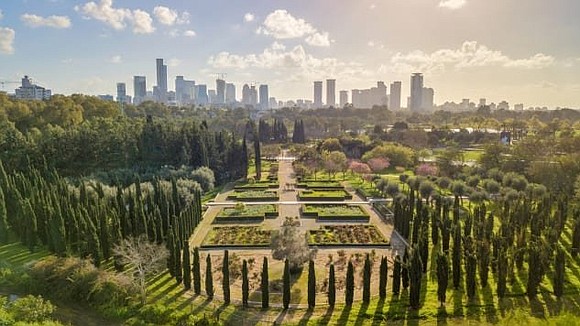 Kate Mackay, CNN/StyleMagazine.com Newswire
Deciding where to travel in June can be tough. School is out in many parts of the Northern Hemisphere. Families are flocking to beaches and national parks, and prices for airfare and accommodations are rising steadily with temperatures in this part of the world. It can feel like there's nowhere to turn.
You'll likely encounter larger crowds and higher prices at most destinations with pleasant weather this month, but you needn't fret. We've done the travel research for you.
Whether you want to explore ancient ruins, hit the beach or the museum, kayak through a canyon or stay out all night in a vibrant city, here are five great places to visit in June:
1. Tel Aviv, Israel
Spring and fall are Tel Aviv's less-expensive shoulder seasons, but there's a reason summer is its most popular. Europeans, in particular, flock to Israel's Mediterranean coast this time of the year.
Israel's second most populous city of course has its fair share of historical and cultural points of interest. Tel Aviv's White City was named a UNESCO World Cultural Heritage Site in 2003. This area contains over 4,000 buildings built in the Bauhaus or International Style -- the most of any city in the world. Architectural tours can be taken through the Bauhaus Center.
Get cultured at the Inga Gallery of Contemporary Art. Since it opened in 2006, Inga has played an important role in promoting and nurturing Israel's art scene.
The Bialik House was once the home to Hebrew national poet Hayyim Nahman Bialik and now serves as a museum. The house was built in 1925 by Joseph Minor, who had studied under Alexander Baerwald, and was attempting to establish a "Hebrew style" of architecture.
Tel Aviv is a great city for shopping or just perusing. Stop by Jaffa Market for high-end and vintage housewares, clothing and goods. Shuk HaCarmel Market has tasty treats, flowers, clothes and Judaica.
Beachgoers will enjoy temperatures in the range of 81 Fahrenheit (27 Celsius) to 69 Fahrenheit (20 Celsius) in June and little-to-no precipitation. Tel Aviv has many beaches from which to choose. Here are a few to consider:
-- Bograshov Beach is a great place to people watch and take in Tel Aviv's architecture as well as the Mediterranean Sea.
-- Ajami Beach, just south of Old Jaffa, is a quieter option, if you want to escape the hustle-and-bustle of Tel Aviv.
-- Mezizim Beach offers a laid-back atmosphere, late night options as well as a playground.
Once you've gotten a tan, try Café 9-Beach for a lemon arak and Israeli-fusion cuisine.
Often referred to as the Miami of the Middle East, Tel Aviv has a thriving nightlife all year long and no shortage of beautiful beings, but things can get particularly heated with the White Night gala.
On June 28, Tel Aviv will be celebrating White Night -- an all-night event for which many restaurants, bars, shops, galleries and museums won't shut their doors. In commemoration of Tel Aviv's White City being named a UNESCO World Cultural Heritage Site, there will be music, art and dance performances all over the city, all night long.