Sumner Manufacturing Partners with Houston Community College for $208,493 Job-Training Grant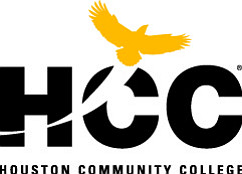 Sumner Manufacturing, A Southwire Company, has partnered with Houston Community College to provide job training for 144 new and incumbent workers using a $208,493 Skills Development Fund grant from the Texas Workforce Commission (TWC). The grant will benefit workers in the Workforce Solutions Gulf Coast area.
This grant will be used to provide industry training to new and incumbent workers for industry-related topics with focused instruction on advanced robotic welding, mast wire fabrication, mechanical maintenance, powder coating substrate preparation and pipefitting alignment systems techniques. Trainees will include assemblers, machine operators, machinists, painters and general laborers. Upon completion of training, the workers will receive an average wage of $18.94.
TWC Chairman Andres Alcantar will present a check to representatives from Sumner Manufacturing and Houston Community College at an 11:30 a.m. ceremony to be held at the Houston Community College's Conference and Training Center located at 3100 Main St. in Houston.
Houston Community College contact: Linda Toyota, AVC Communications & Marketing, Public Information Office, 713-718-2335, linda.toyota@hccs.edu