A Message From the Richard A. Carranza, HISD Superintendent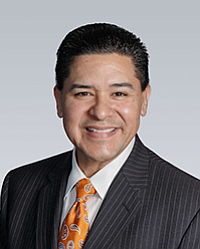 Dear HISD Community,
As many of you know, I will be leaving HISD for an opportunity to serve as the new Chancellor of New York City schools. It is with a heavy heart that I leave Houston, a dynamic and unique city with a can-do spirit the size of Texas. I want to thank you for welcoming me into your lives and entrusting me with the education of your children.
I leave knowing that much has been accomplished in my time here, including:
Establishing the Achieve 180 initiative to support underserved and underperforming schools
Bringing Nutrition Services in-house to better serve our students and have student voice in meal options
Ensuring the 2012 Bond Program fulfills promises made to the community
Implementing Every Community Every School to connect schools to wraparound services and community resources
Establishing a K-12 Fine Arts Department to expand access to high-quality fine arts education
Rebuilding the Special Education Department through an audit and input from the community
Helping some formerly Improvement Required campuses meet state accountability standards
Weathering Hurricane Harvey as a community and rebuilding in its aftermath
HISD and the Houston community are #HoustonStrong, and that strength is built not on one individual, but on the contributions of many. I urge you to continue being an advocate for your child and investing time every day in their success. I wish the HISD community well in the future, and I look forward to seeing the great things that come out of this remarkable city.
Sincerely,
Richard A. Carranza
HISD Superintendent