Dressed to Kilt Premieres in Houston to honor Jim "Mattress_Mack" McIngvale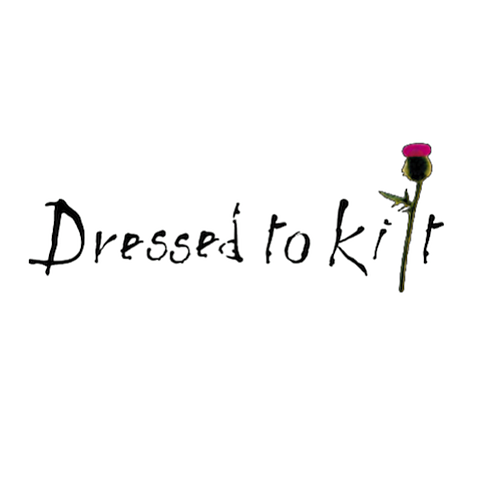 Houston, TX—The most prestigious Scottish fashion show in the world, Dressed to Kilt (www.dressedtokilt.com), will honor Houston's Man of the Year, Mr. Jim "Mattress Mack" McIngvale during a celebrity filled show celebrating country cool looks "From the Scottish Highlands to Houston." The show is Saturday, April 7, 2018 and will serve as the official opening of the new Million Air Houston facility at Hobby Airport, and the largest private jet hangar in TEXAS .
Traditionally hosted in New York City, the Friends of Scotland charity, co-founded by Sir Sean Connery in 2002, chose to come to Houston in 2018 to HELP raise funds FOR THE HOUSTON-BASED CHARITY, THE LONE SURVIVOR FOUNDATION.
Marcus Luttrell will be walking the catwalk this year as will the President of the Navy SEAL Foundation, Ms. Robin King. They will also be raising funds for the Navy SEAL Foundation and a number of former SEALS will be walking the runway. They join over 40 models, from celebrities, athletes to local heroes and personalities.
The theme of this year's show is:" From the Scottish Highlands to Houston, Texas – Country Cool", Country Lifestyle Clothing and the Fashion of Outdoor Sports. The runway will include the latest Tartan & Tweed designs and everything from plus- fours to kilts to camouflage.
Some of the local Houston-based organizations involved in the event include the Houston Fire Department's Pipe & Drum Marching Band, the British American Business Committee, (the British Consul General of Houston will be walking the runway as the official model of the BABC), Scottish Development International, the St. Thomas Episcopal High School award winning Pipe & Drum Marching Band, the Big Easy Ranch, and first responders from both the HFD and the HPD.
The evening will commence with a 7-8PM Cocktail Reception, followed by the 8- 9PM Fashion Show and the Post-Party goes from 9PM until the wee hours of the morning.
Ticket prices begin at $100 for Young Professionals under 35. General admission tickets can be purchased for $200 and Reserved VIP Tables for 10 can be purchased for $10,000.
The Title Sponsor of the show is Gallery Furniture of Houston. Media sponsors include: Houstonia, 100.3 FM The Bull, and additional sponsors Taste of Texas.
For more information, as well as a link to purchase tickets, please visit
About Dressed to Kilt
From its genesis in 2003, DTK is now the largest and most prestigious Scottish fashion event in the world, and one of the highest profile fashion shows in the United States. We believe that fashion without the enrichment of diverse cultures become hollow. The show is produced by the Friends of Scotland charity which was co-founded by Sir Sean Connery in 2002. In addition to supermodels, this show highlights very accomplished men and women on the runway and it is also filled with A-List celebrities and athletes from both sides of the Atlantic. In recent shows Sir Sean Connery, Gerard Butler, Kiefer Sutherland, Kyle MacLachlan, Ivanka Trumpand Donald Trump Jr., Chris "Mr. Big" Noth, Mike Myers and Craig Ferguson have all walked the runway. The charity has raised significant sums for the families of wounded veterans. We are not a political organization but we believe that we owe the young men and women who risk their lives for us an enormous debt of gratitude