Good Look Ink™ (GLI) Grand Opening of Industry-Leading Micropigmentation Clinic in Houston, TX
State-of-the-art clinic offering one-of-a-kind scalp micropigmentation to men and women who suffer from hair loss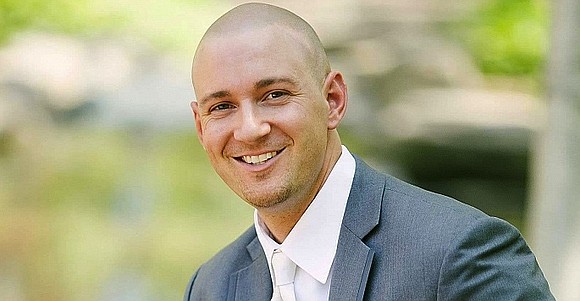 Houston, TX (March 13, 2018) — Located at 1811 Bering Dr., Good Look Ink™ has opened its newest location in the Uptown District of Houston. GLI is centrally located near the Galleria, the city's elite fashion destination and one of the Southwest's premier shopping and tourist areas.
GLI's clinic will focus on performing their patented one-day scalp micropigmentation (SMP) procedure, the non-surgical, non-invasive process of using tiny impressions to produce a 3D hair follicle.
Featured on Good Morning America, Good Look Ink™ emerged as an industry leader in SMP and took the standards to a new level. As part of these standards, each GLI technician must undergo 200 hours of training prior to performing their first procedure, a practice that has resulted in over 500 5-star reviews from customers. SMP creates a look that resembles a full head of hair that has been purposely cut close to the scalp. Unlike other hair loss solutions, it requires no surgery, drugs or long-term maintenance and is a permanent solution to thinning hair and baldness.
"In the past, clients from the South have traveled to Minnesota or Los Angeles for their GLI procedure, we are so excited to now be able to provide the highest quality treatment options right in their own back yard!" said Roxanne Chihos, CEO of Good Look Ink™. "Good Look Ink™ is proud to provide a service to our clients that makes them not only feel their best, but look great too! We believe in helping people overcome the challenges of hair loss in a safe, non-invasive way,"
Good Look Ink™ has opened the facility with three full-time employees eager to help people suffering with hair loss. For more information, visit https://www.goodlookink.com/
About Good Look Ink™
With locations in Minneapolis, Los Angeles and Houston and trusted partners in Chicago, Detroit, and Boston, Good Look Ink™ (GLI) is the world's most trusted provider of scalp micropigmentation—a non-invasive procedure that addresses hair loss by delivering unparalleled benefits when compared to drugs, concealers, transplants and hair systems. GLI is the only company that completes SMP procedures in just one day, and is the only SMP provider that uses Certified Impression Techs to create and execute each customer's individual look.