Bolt, Obama and Gangnam Style: What (and whom) has Merkel outlasted?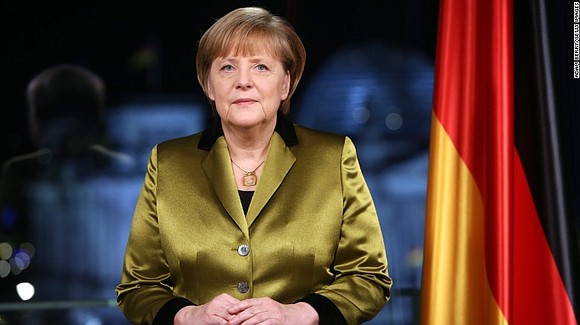 By Judith Vonberg and Lauren Said-Moorhouse, CNN
(CNN) -- On Wednesday, Angela Merkel will begin a historic fourth term as Chancellor of Germany, making her one of the longest-serving leaders in modern German history.
Merkel, who grew up in East Germany, entered parliament in 1990 as the Soviet Empire crumbled, rising quickly through the ranks in the newly unified German government led by the late Helmut Kohl.
But Kohl's "Mädchen" (or "girl") would ultimately seal his political fate, writing a newspaper column in 1999 in which she criticized his leadership and urged the Christian Democratic Union (CDU) to move ahead without him.
She became leader of the party the following year -- and Chancellor five years later. Twelve years on -- and despite a poor election result in September that left Merkel scrambling to form a government -- she is still standing, unlike many of the leaders who stepped into the spotlight beside her.
Take a look at who -- and what -- Merkel has outlasted since she first came to power.
Politics
Twenty-nine leaders of G20 countries have come and gone since Merkel took office, including six Japanese and five Italian prime ministers.
The list also includes US President Barack Obama, French Presidents Nicolas Sarkozy and Francois Hollande, and British Prime Ministers Gordon Brown and David Cameron.
And the world has been far from conflict-free during Merkel's reign. We've seen the Arab Spring, civil war in Libya, revolutions in Egypt, Tunisia and Ukraine and war between Russia and Georgia. We've seen the growth of ISIS and the terror group's capture -- and loss -- of huge swathes of territory in Syria and Iraq. [
Crises
Three years into her first term, Merkel faced the world's worst financial crisis since the Great Depression -- and helped steer Germany to economic recovery.
Fast forward a few years and Europe was embroiled in its own debt crisis that almost saw Greece leave the Eurozone and caused unemployment to skyrocket in Spain, Portugal, Ireland and Greece too.
Many Germans disapproved of the way Merkel handled the crisis, while the view from abroad -- Greece excepted -- was more positive.
Hard on the heels of that emergency came the so-called refugee crisis, which saw around 1.5 million people arrive in Europe by sea. Many of them ended up in Germany.
And since 2005, several deadly epidemics have swept the globe, from the H1N1 influenza virus (or "swine flu") in 2009 to outbreaks of Ebola and Zika.
Tech
When Merkel first went into politics, the iPhone was a thing of the future.
Twelve models of the ubiquitous smartphone have since passed by -- along with eight different (mostly feline-related) Mac operating systems, including Leopard, Mountain Lion and Yosemite.
We've also seen the rise -- and fall -- of countless gadgets, including Google Glass, Google's ill-conceived instant messaging system ("Google Wave"), and the Twitter Peek, a not-so-popular handheld tweeting device.
The combustible Samsung Galaxy Note 7 has come and gone -- as has the equally flammable hoverboard.