Tillerson's dismissal rattles foreign nerves ahead of North Korea summit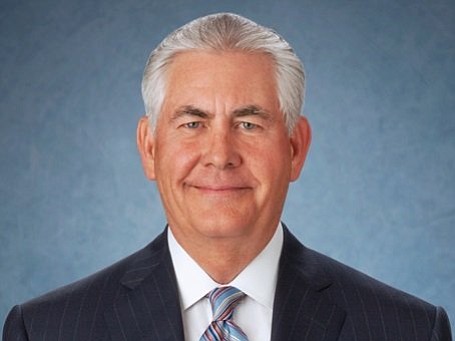 Analysis by Jamie Tarabay, CNN
(CNN) -- Rex Tillerson may have spent the last 14 months being contradicted by his boss on all manner of foreign policy, but the now-fired Secretary of State was at least a known quantity for US allies during tense moments in 2017.
His summary dismissal, by Presidential tweet on Tuesday, caught foreign ministries around the world by surprise and left diplomats scrambling to craft a response.
In Asia, where governments are engaged in hurried preparations for a momentous inter-Korea summit followed by a potentially historic encounter between President Donald Trump and Kim Jong Un, there were signs of nervousness.
Japan's Foreign Minister Taro Kono said he felt "much regret" over Tillerson's firing, saying he "was a counterpart who I truly trusted and could talk to candidly." Kono had been "looking forward to working on the North Korea issue" with him.
South Korean representatives had been expecting to meet Tillerson in Washington later this week, and Seoul insisted that business would continue as usual. "Both South Korea and the US shared the view that maintaining strong cooperation is ... necessary despite the personnel reshuffle in the US, as there are important pending issues between the two countries," the South Korean Foreign Ministry said in a statement.
Moscow, however, could not resist a dig. When asked whether he was concerned Tillerson's firing would further sour relations between Russia and the US, Kremlin spokesperson Dmitry Peskov, said: "It's hardly possible to get worse."
Analysts said that, despite often being undermined by his boss, Tillerson served as a useful buffer to Trump's impetuousness. With Defense Secretary James Mattis, he created "speed bumps" to any military escalation between Pyongyang and Washington, said John Park, Director of the Korea Working Group at Harvard Kennedy School.
"The partnership between Mattis and Tillerson was absolutely critical last year," Park told CNN. "Now the question is how will Secretary Mattis continue in terms of providing that function of a speed bump."
Trump said current CIA director Mike Pompeo would take over from Tillerson, who retired as chief executive of Exxon Mobil before agreeing to join Trump's administration last year.
Mattis may not enjoy the same kind of partnership with Pompeo as he had with Tillerson, particularly given Pompeo's stance on North Korea and its weapons program. In July last year, Pompeo told the Aspen Security Forum that the US administration needed to find a way to separate North Korean leader Kim Jong Un from his nuclear stockpile.
"As for the regime, I am hopeful we will find a way to separate that regime from this system," Pompeo said. "The North Korean people I'm sure are lovely people and would love to see him go."
Trump is the only one who matters
Pompeo's hardline position aside, all that matters is that Trump follow through on attending a meeting with Kim Jong Un, said James Person at the US-Korea Institute at Johns Hopkins SAIS. Trump surprised the world by accepting an invitation from the reclusive leader to see each other by the end of May.