Widow of Pulse nightclub gunman goes on trial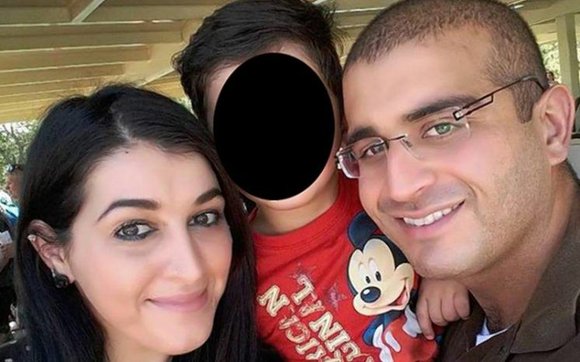 By Nicole Chavez, CNN
(CNN) -- Nearly two years after her husband slaughtered 49 people at the Pulse nightclub, testimony will begin in the federal terrorism trial of Noor Salman.
The 31-year-old is charged with providing material support to a foreign terrorist organization, and obstruction of justice for allegedly misleading law enforcement agents investigating the June 12, 2016 massacre. It was, at the time, the deadliest mass shooting in modern US history.
She has pleaded not guilty. If convicted on the terror charge, she could face life in prison.
Prosecutors and Salman's attorney will present their opening statements on Wednesday in front of 12 jurors and 8 alternates. The final panel of jurors -- comprised of 12 women and 6 men -- was chosen Monday, out of a pool of more than 600 people who had been questioned since March 1.
Prosecutors believe Salman knew of her husband's plans, and during the trial they will argue that she could have tipped off authorities to prevent the mass shooting at the nightclub.
An indictment alleges that, between the end of April 2016 and June 12, "Salman aided and abetted Mateen's attempted provision and provision of material support, namely, personnel and services, to (ISIS), and the death of multiple victims resulted."
But Salman's attorneys will say their client had no knowledge about Omar Mateen's plans and that she was a wife enduring her husband's abuse.
"In my expert opinion, Noor Salman is a severely abused woman who was in realistic fear for her life," wrote Jacquelyn Campbell, a nurse who evaluated Salman as an expert in domestic violence, in a court document.
One of her attorneys has said that Salman suffers post-traumatic stress disorder because of years of physical and mental abuse, CNN affiliate WKMG reported.
Her attorneys have said she could not predict what Mateen intended to do, and they have tried to convince a judge that the statements she made to investigators immediately after the shooting were obtained unlawfully. Prosecutors have argued that Salman gave her statements voluntarily, according to CNN affiliates.
A judge recently ruled Salman's statements to the FBI are admissible.
The judge also recently decided Mateen's calls to authorities during the massacre will be allowed. While on the phone with a police negotiator during the night, Mateen said he was a soldier of ISIS.
The courtroom will be open to survivors, victims' families and members of the public, but no cameras will be allowed.
Salman is the only person charged in connection with the mass shooting in Orlando. Her husband was shot dead by police.
She grew up in Rodeo, California, after her parents emigrated from the West Bank in 1985, according to The New York Times. She told the Times that she met Mateen on a dating site in 2011 and the couple married later that year.
The couple and their son, who was 3 at the time of the massacre, lived about two hours from Orlando in Fort Pierce, Florida. Salman was Mateen's second wife.
The trial is being held in Orlando about 2 miles from the site of the shooting. The trial is expected to last about three weeks.