New Children's Book Embraces Diversity and Empathy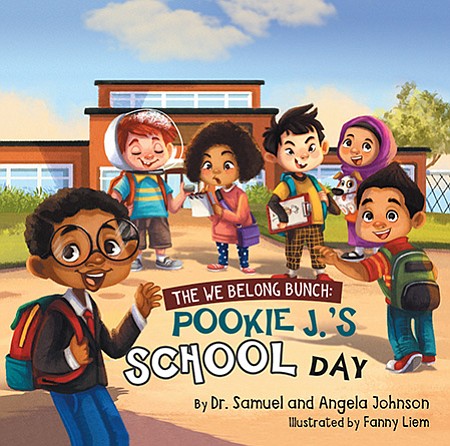 Nationwide — The We Belong Bunch: Pookie J.'s School Day by Dr. Samuel and Angela Johnson is a children's story about understanding and embracing each other's differences to foster healthy relationships.
The story is told from the perspective of Pookie J., an African-American fifth-grade boy who wants to one day be a college professor like his father. He and his friends are the We Belong Bunch. Although the children in the We Belong Bunch come from different places, cultures, and religious backgrounds, they are just kids being kids. They are kids who have dreams, love life, and enjoy learning. The adults in their lives create the environment of warmth and care that the We Belong Bunch enjoy.
The story echoes the idea that we can all learn and support each other to improve our environment. The book is a great learning tool to help build a strong sense of self and belonging in schools and communities.
Children can enjoy reading The We Belong Bunch: Pookie J.'s School Day and meet kids that look, act, and have dreams like themselves and their peers. In addition, Pookie J.'s journey provides an opportunity for parents, teachers, and students to communicate the themes of supportive relationships, empathy, and inclusivity.
Music Video/Book Trailer:
"You're My Friend" by the We Belong Bunch is the theme song from the book. The song and the children's book uphold the idea that diversity and acceptance play an important role in our communities. The Music Video/Book Trailer can be found at https://youtu.be/6CgN9RxVuas.