Domestic Tour Operators Visit Lake Charles as part of Travel South Domestic Showcase Familiarization Tour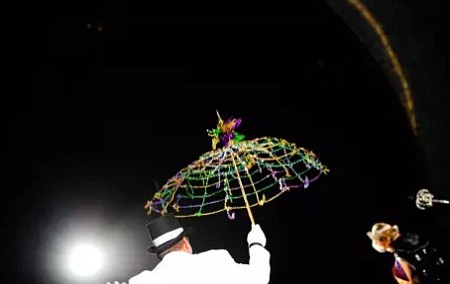 LAKE CHARLES, La. (March 19, 2018)— 13 domestic tour operators as well as a receptive tour operator who specializes in the South will take part in a Lake Charles/Southwest Louisiana Convention & Visitors Bureau (LC/SWLA CVB) familiarization (fam) tour of our area after Travel South Showcase in Biloxi, Miss.
Travel South Showcase 2018, held March 18-20, is the premier marketplace event in the South where over 700 tourism professionals gather for 3 days of intensive meetings with a goal of delivering more visitors, spending more time and more money in the South. This regional appointment-style marketplace offers the most targeted opportunity for tour operators and wholesalers to meet face to face with southern suppliers.
An annual show which moves throughout the South, Showcase is organized by Travel South USA, the official regional destination marketing organization for the southern United States. The non-profit organization promotes travel to and within its member states of Alabama, Arkansas, Georgia, Kentucky, Louisiana, Mississippi, Missouri, North Carolina, South Carolina, Tennessee, Virginia, and West Virginia.
During the Lake Charles' portion of the fam tour, operators will visit the Creole Nature Trail All-American Road, the Mardi Gras Museum of Imperial Calcasieu, Crying Eagle Brewing, Bayou Rum as well as several local restaurants to dine on fresh, Louisiana seafood and other area dishes.
"Seeing first-hand what Southwest Louisiana has to offer their clients means that these tour operators will be able to more effectively sell our destination," said Shelley Johnson, executive director of the LC/SWLA CVB.
"Lake Charles is unique, even in Louisiana," said Anne Klenke, tourism director of the LC/SWLA CVB. "Fams and site visits like these give us the opportunity to personally showcase our area and share our passion, and ultimately lead to new business for Southwest Louisiana and Louisiana as a whole."