How barbershops could help lower blood pressure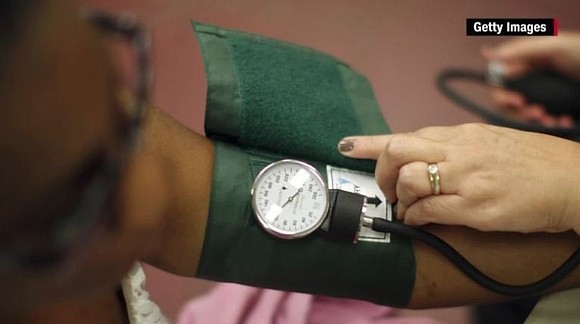 By Jacqueline Howard, CNN
(CNN) -- Corey Thomas admitted to his pharmacist that he hated the blood pressure medications a previous doctor had prescribed for him. They came with "horrible" side effects, he said, and so he rarely took them.
As a blood pressure monitor squeezed snugly around his arm, the pharmacist counseled Thomas, 49, on his diet and stress level while checking his blood pressure. She then helped Thomas find a medication better suited for his body.
Thomas was not at a health clinic or pharmacy or a primary care physician's office.
He was at the barbershop where he works in Inglewood, California. As part of a study, these health services were provided at his barbershop and others across Los Angeles County.
The study, published Monday in the New England Journal of Medicine, tested whether pharmacist-led programs in barbershops could significantly lower high blood pressure in black men in the United States.
It turned out that, when the guidance was coupled with medication, a blood pressure level of less than 130/80 was achieved among 63.6% of men who participated in the study's program, versus 11.7% of those who didn't.
"To a certain extent, I was surprised by the magnitude of the effect of the intervention," said Ciantel Blyler, a clinical pharmacist at Cedars-Sinai Medical Center in Los Angeles who was a co-author of the study.
"Especially once we sat down and looked at the blood pressure control rates and we were comparing the intervention group and the control group, I was sort of taken aback," she said.
Normal blood pressure levels for adults are 120/80 or less, and high blood pressure levels are 140/90 or higher, according to the US Centers for Disease Control and Prevention. Levels in between are considered at risk.
"The first number, called systolic blood pressure, measures the pressure in your blood vessels when your heart beats," the CDC says. "The second number, called diastolic blood pressure, measures the pressure in your blood vessels when your heart rests between beats."
Many older black men tend to avoid seeing the doctor until they have a serious health problem, and then they "use the emergency room as a doctor," Thomas said.
"If it wasn't for the program, a lot of guys wouldn't have known they had high blood pressure," he said of the study. "Unfortunately, I wish we had other programs to come in, too."
The reasons why some black men avoid physicians are complex and sometimes involve a deep-rooted distrust of the medical community. Many men also face geographic, cultural or other barriers to accessing adequate health care.
On the other hand, the barbershop represents a safe haven in the black community -- a no-judgment zone -- where conversations about health and other personal topics are commonplace.
As a barber, "we know more about our customers than their spouses do," Thomas said.
Shape your hair and your blood pressure
The prevalence of high blood pressure among black adults in the United States is among the highest in the world, according to the American Heart Association. More than 40% of non-Hispanic black men and women have high blood pressure.