Illinois Democratic congressman being challenged on left by political newcomer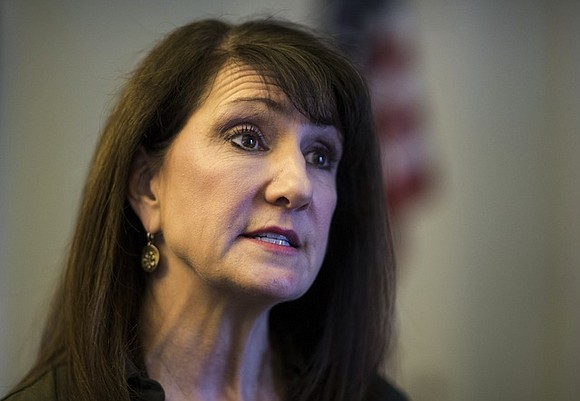 By Sophie Tatum
(CNN) -- A solid blue district in Illinois is facing an identity crisis as Democrats could purge one of their own with a political newcomer on Tuesday.
Progressive liberal Marie Newman is challenging Rep. Dan Lipinski, a blue-dog, anti-abortion Democrat who has represented Illinois' 3rd District for more than a decade.
Newman's rise ahead of the primary comes during a tumultuous and polarized time following President Donald Trump's 2016 victory which led to the mobilization and a call to action for many -- especially women.
The day after Trump's inauguration, massive crowds took to the streets to partake in women's marches to protest. Newman said that day "was really the first time I realized nobody is coming to save us."
Newman recalled stepping off the train and seeing the streets lined with women and people coming together.
"I felt powerful and I felt everyone around me was powerful," she said, describing it as a "congealing moment."
Garnering support
Since announcing her campaign, Newman has received endorsements from liberal powerhouses, like Sens. Bernie Sanders and Kirsten Gillibrand. Newman also got the backing of sitting Illinois Reps. Jan Schakowsky and Luis Gutierrez, who broke the tradition of endorsing the incumbent.
Newman has garnered the support of several activist organizations that have formed a coalition to support her campaign, including NARAL Pro-Choice America, Planned Parenthood Action Fund, Human Rights Campaign, SEIU, MoveOn, and EMILY's List. The groups have been working in the district since February and will have spent $1.6 million on broadcast & cable TV, mail, and digital ads by Election Day on March 20, according to Planned Parenthood Action Fund.
Their mission, they say, is to educate voters on Lipinski's record, claiming it doesn't align with the opinions of the district despite the fact he has held the seat since 2005. This includes his votes on abortion access, health care and immigration.
"These are really votes that cut to the heart of equality and people having opportunity," said Kevin Griffis, vice president for communications for Planned Parenthood Federation of America.
Abortion access
Griffis described Lipinski's votes as a "rubber stamp" for the Trump administration, which has taken several actions its first year to support the anti-abortion movement, including attempts to defund Planned Parenthood.
"We do not have to compromise on protecting women's health to win back the House or Senate," New York Sen. Gillibrand said in a statement.
"I am working hard to help recruit, support and mentor pro-choice women candidates all across the country. Marie Newman is an extraordinary fighter and she will be another vote for health care, for women, and for our LGBTQ friends and family. I am proud to support her so we can beat one of the most anti-LGBT members of the Democratic Party left in the House. And as a parent of a trans teen, she will never stop fighting for equality," she continued.
Lipinski's view on abortion strays from the Democratic National Committee platform.