Airline ticket secrets: How to get the most value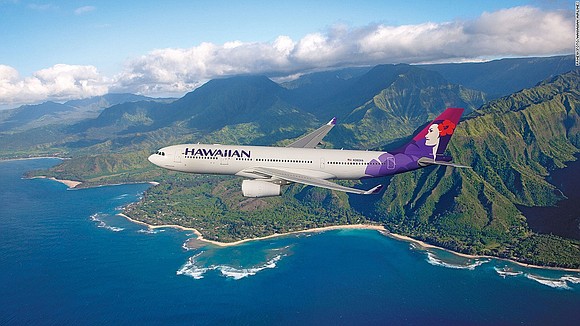 By Cynthia Drescher, CNN
(CNN) -- Searching for the cheapest airfare may be the most popular way of deciding on a flight, but secret extras baked right into the ticket may bring extra value to your booking, no matter how much you paid.
Follow these three lessons to ensure that you're maximizing the value of a travel booking for more than just the flight alone.
1. Know the code
A single letter of the alphabet lets the airline know where in the hierarchy of airfares your ticket ranks.
This is known as the fare basis code, and though passengers typically overlook it, this miniscule mark is the key to unlocking important information regarding your booking, including how easy it is to make a change to the ticket, how eligible you are for an upgrade, and how many frequent flier miles may be earned.
Airlines do not make it easy to research fare codes, as they are often in the fine print, but taking an extra minute to locate and research what it means for your ticket can make all the difference.
Matthew Ma, co-founder of airfare sale website The Flight Deal, is an advocate for understanding fare codes, and makes a point of including the code information with each deal post.
As Ma tells CNN Travel: "Knowing the fare code means knowing whether or not the ticket you just purchased will earn frequent flier miles, which help you to see more of the world for less."
Ma cites a flight he booked to Jordan as an example.
"Most of Royal Jordanian's cheap fares are 'R' or 'N' fare codes, which earn no frequent flier miles in [its alliance partner] American Airlines' program," he says.
"When the airline offered a sale with higher 'L' fares on offer, I booked that, and I'll earn American Airlines miles. This means miles for either future travel and upgrades, and a chance at elite status for further airline perks."
While deciphering a fare code and what it means for your ticket may take a bit of squinting at your computer screen, there's always the option to call the airline and have an agent explain the fare code and fare rules in plain terms.
They'll also be able to advise on higher codes for the same flight, for a little more money, but potentially yielding more frequent flier miles and fewer change restrictions.
2. Schedule a stopover
In the realm of commercial air travel, there are layovers and there are stopovers.
A layover involves the typical rigamarole of getting off one flight, waiting a few hours at an interim airport, and boarding another flight to your destination. You may have time for a meal or to catch up on a good book, but layovers are hardly a vacation.
A stopover, on the other hand, is a full break between flights, where the passenger gets off of a flight at an airport, and has meaningful time, often multiple days, to explore that city before rejoining their itinerary to continue on to the true destination.