May is National Cystic Fibrosis Awareness Month: Thanks to a Transplant, a Wisconsin COTA Teen is Winning Her Battle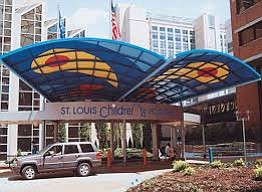 May 1, 2018 – May is National Cystic Fibrosis (CF) Awareness Month. More than 30,000 adults and kids in the United States have CF. In Green Bay, Wisconsin, a 16-year-old girl is currently winning the battle against CF thanks to her life-saving double lung transplant.
More than 10 million Americans are symptomless carriers of CF and 1,000 new cases are diagnosed each year. For the Culbertson family these statistics have been their reality since their daughter, Erin, was born in October 2001 and then diagnosed with CF very soon after she arrived.
CF causes thick mucus to build up in the lungs, which leads to sinus issues, difficult food digestion and permanent lung damage due to constant infections. Most CF kids are admitted to a hospital by the age of five for what is known as a 'clean out.' Karla and Paul Culbertson felt Erin was beating the odds when she was able to wait until the age of nine for her first admission. Unfortunately the news during that admission was not good. The average child diagnosed with CF loses 2-3% lung function per year, but Erin was losing 10-12% per year. By the age of 12 Erin's doctors were already talking about the need for a double lung transplant, which was something that Paul, Karla and siblings David, Anna and Kahlan were not emotionally ready to hear.
As with many CF patients, Erin struggled to gain weight. Her doctors inserted a feeding tube to help her gain weight so she could better ward off infections or at least have more energy to fight them. For the next three years, Erin would be in and out of the hospital despite doing three hours of daily therapy at home to keep her lungs clean. By 2016 Erin was sick and hospitalized more often than she was home. In August 2016 she hit her all time low with a lung function of 22%. Most days she barely had enough energy to walk 20 feet.

"When her doctor shared that Erin only had one or two years left to live and told us her next infection could be her last, we knew we needed to seriously consider a transplant," said Karla. "Wisconsin does not have a hospital that performs pediatric lung transplants so our doctor recommended we get an evaluation done at Children's Hospital in St. Louis, which is eight hours from our home."
Knowing a double lung transplant was Erin's only chance of survival and that the procedure and much pre-transplant waiting and post-transplant medical care would need to occur far away from their home, Karla reached out to the Children's Organ Transplant Association (COTA) in September 2016 to learn more about fundraising for transplant-related expenses.
COTA uniquely understands that parents who care for a child or young adult before, during and after a life-saving transplant have enough to deal with, so COTA's model shifts the responsibility for fundraising to a community team of trained volunteers. COTA is a 501(c)3 charity so all contributions to COTA are tax deductible to the fullest extent of the law, and these COTA funds are available for the patient's lifetime.