Where Luxury meets Performance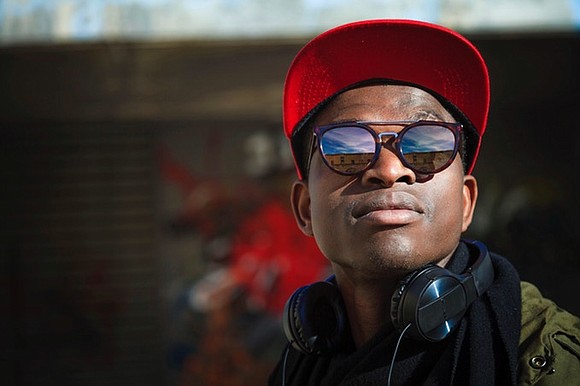 In an industry monopolized by the big corporate names, eyewear is overdue for a fresh vision. Italian brand Alexander Martin was born from the need for a contemporary sunglass label that fuses simplicity, modernity and pure innovation. It's a new look at eyewear for the quality conscious, without forfeiting the classics.
Alexander Martin offers three designs: the Portofino, Amalfi, and Roma — delivering a dose of Italian charm from the capital of eyewear design itself. Each is crafted carefully to underline their ethos of quality over quantity. "Here at Alexander Martin the quality has to be the best. For this reason we selected only Italian suppliers, from the small screws to the frames, from the hinges to the lenses, from the case to the packing box. Why? Italians do it better and we want the excellence for our supporters," says Martina, Alexander Martin founder.
No two pairs of Alexander Martin sunglasses are exactly alike — like an original piece of art it is at the hand of the craftsman to mold the buyer's masterpiece with technology and precision. "All our pairs are handmade of customized cellulose acetate that feature the latest optic technology of Carl Zeiss Vision and they carry a selection of color combinations, all of which are blended by hand," Martina says. It's in the rarity of the process, and character of the materials that luxury is made.
By being direct to consumer and cutting out the middle men, Alexander Martin gives their customer designer eyewear at an honest price. This also allows the brand to work directly with the consumer to receive feedback and create lasting relationships. Further, by offering free worldwide shipping the company allows everyone to purchase from their brand without being deterred by costly shipping rates!
Alexander Martin has taken upon itself to use only the technological advances of Carl Zeiss Vision which use polyammide lenses to ensure less light correction and a purer clarity for the wearer. The lenses also have half the rate of chromatic aberration (the wavelength dispersion caused by the lenses) allowing the wearer to see even more crisply and cleanly. It's a sight for sore eyes!
Alexander Martin's two designers taking every care to create something that will live your best life with you! Customers can choose from the three designs mixing and matching the lens color — but they are never forfeiting the advanced quality that the brand promises. It is their goal to provide the industry with the satisfaction and high-performance sunglass it's been looking for. To learn more about Alexander Martin or support their Kickstarter Campaign click here: https://goo.gl/UXZ44L