The Kentucky Derby: five reasons why you shouldn't miss it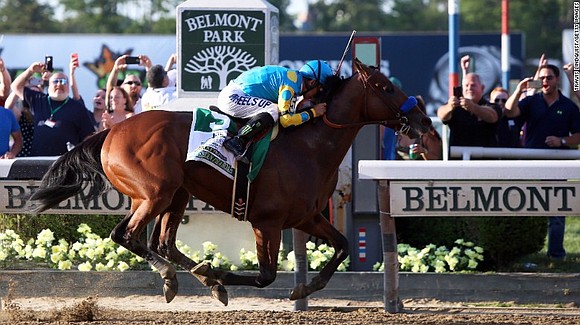 By Danielle Rossingh, for CNN
(CNN) -- It's often referred to as "The most exciting two minutes in sports."
So what makes the Kentucky Derby so special?
Here are five reasons not to miss the event, which will be held on May 5 at Churchill Downs race track in Louisville, Kentucky.
It's America's longest running sports event
The first Kentucky Derby was held on May 17, 1875, when a crowd of 10,000 saw three-year-old chestnut colt Aristides, ridden by African-American jockey Oliver Lewis, triumph at Churchill Downs.
The Derby has been held at the same venue ever since, even during both World Wars and the Great Depression of the 1930s, making it the country's longest continuously held sports event.
The 144th edition of the mile-and-a-quarter race for three-year-old thoroughbreds is expected to attract more than 150,000 spectators.
The Derby is the first leg of racing's prestigious Triple Crown, which also consists of the Preakness Stakes in Baltimore and the Belmont Stakes in Belmont Park, New York.
It has literary history
The Kentucky Derby has been covered by some of America's most famous writers.
In 1925, New York sports columnist Bill Corum called the Derby the "Run for the Roses" because the winning horse gets draped in a garland of hundreds of red roses.
In 1935, legendary Tennessee-born sports writer Grantland Rice described the race like this:
"Those two minutes and a second or so of derby running carry more emotional thrills, per second, than anything sport can show."
His phrase has since been shortened to describe the Derby as "the most exciting two minutes in sports" or "the greatest two minutes in sports."
In 1955, American author William Faulker, a winner of the Pulitzer Prize and Nobel Prize and a Southerner like Rice, covered the race for Sports Illustrated.
This what he wrote:
"So it is not just betting, the chance to prove with money your luck or what you call your judgment, that draws people to horse races. It is much deeper than that. It is a sublimation, a transference: man, with his admiration for speed and strength, physical power far beyond what he himself is capable of, projects his own desire for physical supremacy, victory, onto the agent -- the baseball or football team, the prize fighter.
"Only the horse race is more universal because the brutality of the prize fight is absent, as well as the attenuation of football or baseball -- the long time needed for the orgasm of victory to occur, where in the horse race it is a matter of minutes, never over two or three, repeated six or eight or 10 times in one afternoon."
It has legendary winners
In 1973, Secretariat won the Derby in a time of one minute, 59.4 seconds, a record that still stands to this day. By comparison, last year's race was won by Always Dreaming, ridden by jockey John Velazquez, in a time of two minutes 3.59 seconds.
Secretariat, also known as "Big Red," went on to clinch the Triple Crown in 1973, ending a 25-year wait.