Why US-China trade talks will struggle to reach 'grand bargain'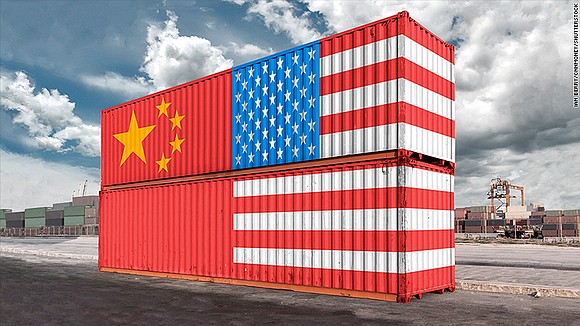 Daniel Shane
(CNN Money) -- President Donald Trump's top advisers arrive in Beijing this week for talks on how to avoid a trade war between the world's two biggest economies.
The United States and China have threatened recently to impose steep tariffs on tens of billions of dollars of each other's goods.
The US team, which includes Treasury Secretary Steven Mnuchin and US Trade Representative Robert Lighthizer, hopes to make enough progress in the negotiations on Thursday and Friday to dial down the tensions.
"I think we've got a very good chance of making a deal," Trump said last week when he announced the visit.
Not everyone agrees with him.
"I don't expect any grand bargains being struck," said Michael Camunez, CEO of consultancy Monarch Global Strategies and a former senior trade official under President Barack Obama.
According to Camunez, the US administration isn't projecting a coherent stance with a team of negotiators that includes trade hawks like Lighthizer and free trade advocates like Larry Kudlow, Trump's top economic adviser.
"There is no clear strategy that can be discerned," Camunez said.
Managing expectations
The Chinese government is already trying to reduce expectations for this week's talks.
Given the size and complexity of the trade relationship, "it's not realistic to expect to have all issues resolved through one consultation," Chinese Foreign Ministry spokeswoman Hua Chunying said Wednesday.
"As long as the US maintains its sincerity in preserving the overall stability of bilateral trade ties, and adopts an attitude of mutual respect, equal consultations and win-win cooperation, we believe our consultations are going to be constructive," she said.
The Trump administration wants China to buy more US exports in the hope of cutting America's $375 billion deficit in goods with its biggest trading partner. It's also pressing Beijing to move away from an industrial policy that critics say subsidizes Chinese companies on the global stage and pressures foreign rivals to hand over key technologies.
But the best the United States can hope for this week is a "short-term bargain," said Derek Scissors, a resident scholar at the American Enterprise Institute, a Washington-based think tank.
That might include China giving more details about its plans to open up its auto sector and pledging to increase imports from the United States. Scissors said a "credible promise" from Beijing to buy an additional $50 billion of US goods each year would be considered a win by Trump's trade team, but he doesn't think that's likely to happen.
China is likely to find it hard to ramp up imports of American-made goods, experts say.
There just aren't many additional "big ticket" items China needs from the United States, said Pauline Loong, head of Hong Kong research firm Asia Analytica.
Chinese businesses want high-tech US products. But the Trump administration sent an alarming signal last month by banning Chinese smartphone maker ZTE from buying components from American companies for seven years.
Rather than buying more American goods in substantial amounts, China is more likely to offer the possibility of greater access for foreign companies to its huge markets, Loong said.