Monterey's Little Mexico Celebrates Police Officers With Free Entrées May 14 During National Police Week
Legacy Tex-Mex restaurant honors local police officers with free offer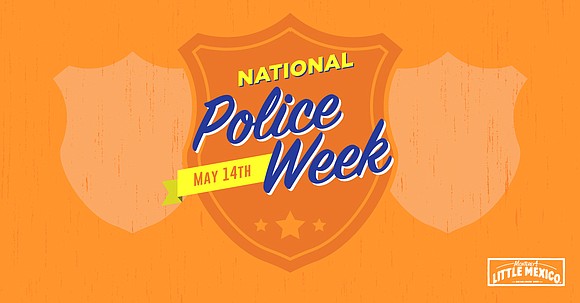 HOUSTON, May 08, 2018 (GLOBE NEWSWIRE) -- In celebration of National Police Week, participating Monterey's Little Mexico locations will be offering police officers a free entrée on Monday, May 14, 2018 during regular business hours. The special offer is open to all police officers in uniform or with an official identification badge, which must be presented to receive the deal.
Participating Monterey's will also deliver complimentary catered meals to pre-selected local police stations throughout National Police Week, May 13-19. In addition to the National Police Week special, the restaurant provides a regular discount of half off any entrée to police officers in uniform or with a badge.
"Our Monterey's Little Mexico family and staff would like to celebrate local police officers who work tirelessly to keep our communities safe," said Marcus Jundt, CEO. "We hope that you'll come dine with us on May 14 for National Police Week."
The deal is valid only on May 14, 2018 at participating Monterey's Little Mexico locations. Police officers must be in uniform and/or present a badge to receive the offer for one free entrée, excluding alcohol, tax and gratuity. It cannot be combined with any other offer, promotion or discount. The offer is valid on the police officer's meal only.
Monterey's Little Mexico has 10 locations in Texas and Oklahoma. The restaurant is part of Williston Holding Company, which currently operates and franchises 56 Mexican and American restaurant locations across nine brands: Casa Olé, Monterey's Little Mexico, Überrito, Tortuga Mexican Kitchen, Crazy Jose's, Williston Brewing Company, Gramma Sharon's, J Dub's Bar & Grill, and Doc Holliday's Roadhouse.