Wells Fargo and LISC Join Forces to Fuel Economic Opportunities in Houston's Underbanked and Low-Income Communities
Wells Fargo provides LISC a $2.5M grant to support Financial Opportunity Centers in 15 citiesWells Fargo is providing $2.5 million to help expand the Local Initiatives Support Corporation's (LISC) Fin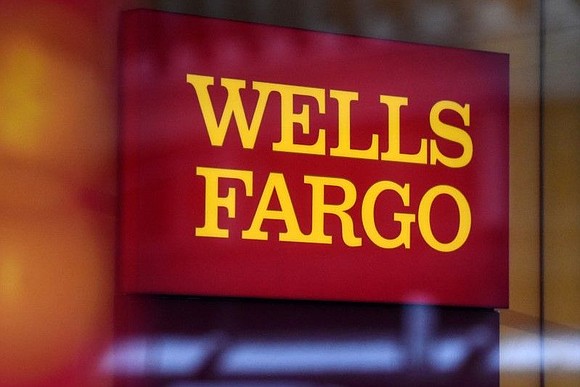 Wells Fargo is providing $2.5 million to help expand the Local Initiatives Support Corporation's (LISC) Financial Opportunity Centers (FOCs) to help underemployed workers in 15 metro areas over the next three years. The grant is expected to help provide employment and training services to more than 26,000 people, with a particular focus on helping build the skills needed to advance in key local industries such as information technology and healthcare. Houston is among the selected markets to receive the grant.
LISC is the nation's largest community development support organization, investing more than $1 billion to forge resilient and inclusive communities of opportunity. FOCs are neighborhood-based programs that offer participants education, long term financial coaching, job training/placement and low-cost financial products to help them build credit, savings and assets. LISC currently supports five FOCs in the Greater Houston area, including Near Northside, Independence Heights, East End, Gulfton, and Alief.
"We are very excited to be working with LISC to help build strong and resilient communities by improving the financial capability of American families here in Houston," said Laura Jaramillo, senior vice president of Wells Fargo Community Relations. "We take our responsibility to the communities we serve very seriously, and with the help of organizations like LISC, we will continue to invest in community-based programs that address critical needs at the local level."
Since its inception, LISC's Houston FOCs have placed over 3,000 clients into jobs, as well as helped more than 4,000 people increase their credit scores and net income. In addition, Houston LISC has played an integral role in helping individuals access job opportunities after Hurricane Harvey. This grant will help these FOCs expand their ability to help move families into the economic mainstream by delivering integrated services in employment (including job placement, retention and skill improvement), financial coaching and connections to income supports.
"Wells Fargo's investment provides critical resources to improving the economic mobility of lowincome families and communities in Houston," says Amanda Timm, Houston LISC Executive Director. "We are thankful for our strong partnership with Wells Fargo in making these economic opportunities a reality for thousands of Houstonians.
LISC FOC programs around the country are built on a common model, but they evolve and grow to serve the needs of local residents. For instance, Sarah, a client, came to one of Houston LISC's FOCs working minimum wage warehouse jobs. However, she had experience working in hospitals in her native Ethiopia and was interested in enrolling in a Certified Nursing Assistant (CNA) program. The FOC saw her healthcare experience and recommended her to another local FOC site where she'd be able to enroll in a healthcare bridge program. Through this program she was able to complete more specialized phlebotomy trainings and become a patient care technician at a local hospital earning $13.66 an hour. Frustrated by the lack of advancement opportunities, Sarah returned to the FOC and was encouraged to attend an Employment Boot Camp. She completed the program and applied for an internship, but instead was offered a full-time, Patient Care Assistant II position at the hospital with a wage of $16.50 an hour.
With the help of the grant, Wells Fargo and Houston LISC look forward to helping connect more people like Sarah to economic opportunity and increased stability.