Green and Purple Lines to Remain Open for Rockets Conference Finals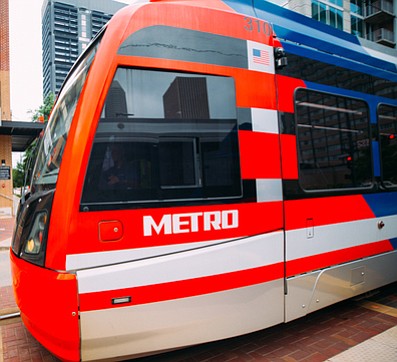 Houston is buzzing after last night's stellar performance by the Rockets who advance to the Western Conference Finals. As METRO cheers on our hometown team, all rail service interruptions on the Green and Purple Lines in the downtown area will be postponed.
Clutch fans can now take METRORail to the first series game at the Toyota Center Monday, May 14, 2018.

METRO wants to keep the service available for fans and minimize disruptions to their festivities.
Riders are encouraged to monitor METRO's Twitter and Facebook pages for timely information regarding transit. METRO also offers real-time information through its service alerts system.