Pearl Announces OLÉ, SAN ANTONIO: When San Antonio Meets Spain
Pearl presenting a summer of Spain celebration honoring San Antonio's Tricentennial and its Spanish heritage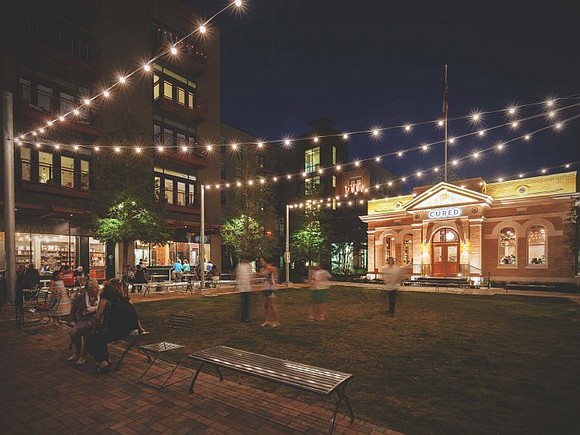 SAN ANTONIO, TX – Pearl is excited to announce Olé, San Antonio, a summer-long program celebrating San Antonio's Spanish heritage in commemoration of the city's 300th anniversary. Olé will be held from June 15 through September 16 and will feature events and activities related to four main pillars: gastronomy, music & dance, arts, and architecture. Events will include new programming while also incorporating existing Pearl activities.
Acknowledging the shared past and looking toward the future, all events will have as a common thread an intercambio (exchange) and collaboration between the cultures of Spain and San Antonio, creating experiences and memories completely unique to Olé. The entire Pearl neighborhood will come together with restaurants featuring Spanish menus and chef collaboration dinners, retailers featuring specially curated Spanish items, activations in Pearl Park, and much more.
"Our intention with creating Olé was to acknowledge our 300 years of history with Spain and to create a truly monumental celebration that people will cherish and remember for the rest of their lives," said Elizabeth Fauerso, chief marketing officer for the Pearl. "We want to bring the entire city together, along with our friends from Spain, for a collaboration that can only happen in this special Tricentennial year."
To celebrate gastronomy, Pearl will have a total Spanish take-over of the restaurants across the property, hosting Tapas Tuesdays, Gin Tonic Thursdays, Spanish wine selections, and more. Several collaboration dinners are planned that will include Spanish chefs paired with Pearl chefs; selected chefs will be announced at a later date. The Culinary Institute of America in San Antonio (CIA) will host Spanish master classes for its students and food enthusiasts alike all summer long. The CIA will host several cooking demos in its Latin kitchen space centered on popular Spanish cuisine like tapas, paella, and Spanish wines.
"This summer, we will immerse our guests in traditions from San Antonio's Spanish heritage and celebrate Hotel Emma as a focal point for several gastronomy related activities," said Beth Smith, director of marketing & public relations for Hotel Emma.
Hotel Emma will present several culinary concierge-driven Spanish demos and immersive tastings as well as classes around the six essential Spanish food categories: olive oil, wine, cheese, jamón (ham), salts/spices, and conservas (tinned fish). The menus at all of the hotel's culinary properties (Supper, Larder, and Sternewirth) will incorporate Spanish-influenced items, such as flamenquines, saffrón and Spanish sea salts, jamóns, tapas, sangrias, and gin tonics. Hotel Emma will also host several Spanish dinners at Supper featuring chefs from Spain and regional Spanish chefs.
Spanish music and dance will come to life at Pearl with intercambio performances that will span flamenco to jazz to DJs to mariachi. World-renowned flamenco dancer Carlos Rodriguez will present a special performance at Pearl Park; Spanish DJs will collaborate in their performances with South Texan counterparts; and an evening of zarzuela with Casa de España en San Antonio is also confirmed.
Additionally, Spanish artist Concha Buika is scheduled to perform at Pearl Park in August. A Grammy nominated artist and voted one of the world's "50 Great Voices" by NPR, Buika was born on the island of Majorca to African immigrant parents. Her music draws on a wide range of influences, including flamenco, Latin, jazz, and R&B music.