There has been, on average, 1 school shooting every week this year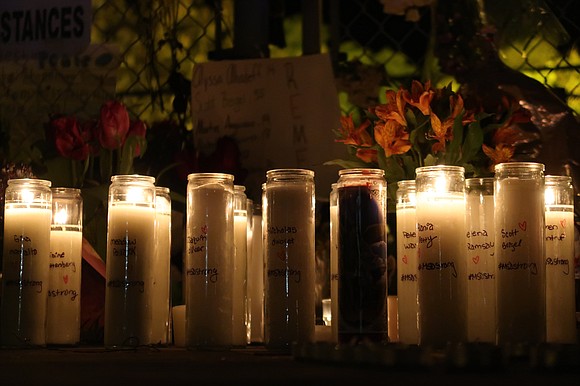 By Saeed Ahmed and Christina Walker, CNN
(CNN) -- We're only 20 weeks into 2018, and there have already been 22 school shootings where someone was hurt or killed. That averages out to more than 1 shooting a week.
The parameters CNN followed in this count are:
A shooting that involved at least one person being shot (not including the shooter)

A shooting that occurred on school grounds

We included grades K through college/university level

We included gang violence, fights and domestic violence

We included accidental discharge of a firearm as long as the first two parameters are met
May 18: Santa Fe, Texas
Someone opened fire at Santa Fe High School, resulting in multiple fatalities, two law enforcement sources told CNN.
May 11: Palmdale, California
A 14-year-old boy went to Highland High, his former school, and began shooting a semiautomatic rifle shortly before classes were scheduled to begin, officials said. A 15-year-old boy was struck in the shoulder.
April 20: Ocala, Florida
A 17-year-old student at Forest High School was shot in the ankle shortly before students were to walk out as part of a national protest against gun violence.. The suspect was a 19-year-old former student.
April 12: Raytown, Missouri
A man was shot in the stomach in the parking lot of Raytown South Middle School during a track meet.
April 9: Gloversville, New York
A student shot another student with a BB gun in Gloversville Middle School.
March 20: Lexington Park, Maryland
An armed student shot two others at Great Mills High School before a school resource officer fired a round at the shooter. The shooter was killed. One of the students, 16-year-old girl Jaelynn Willey, was taken off life support two days later.
March 13: Seaside, California
A teacher accidentally discharged a gun during a public safety class at Seaside High School, injuring a student.
March 8: Mobile, Alabama
One person was hospitalized after a shooting at an apartment building on the campus of the University of South Alabama.
March 7: Birmingham, Alabama
One student was killed and another critically wounded after an accidental shooting during dismissal time at Huffman High School. Police wouldn't elaborate further.
March 7: Jackson, Mississippi
A student was shot inside a dormitory at Jackson State University. His injuries were not life-threatening.
March 2: Mount Pleasant, Michigan
Two people were shot to death at a dormitory on the campus of Central Michigan University. The victims were not students and police think the incident stemmed from a domestic situation.
February 27: Norfolk, Virginia
A student at Norfolk State University was shot from an adjacent dorm room while he was doing homework. He was not seriously injured.
February 27: Itta Bena, Mississippi
A person was shot in a rec center at Mississippi Valley State University. Police said the person was not a student and the injury was not life-threatening.
February 24: Savannah, Georgia
A person was shot on the campus of Savannah State University and taken to a nearby hospital where he later died. Neither the victim nor the shooter were university students, the college said.