UNICEF With Harvey On Its Mind Generously Gives Back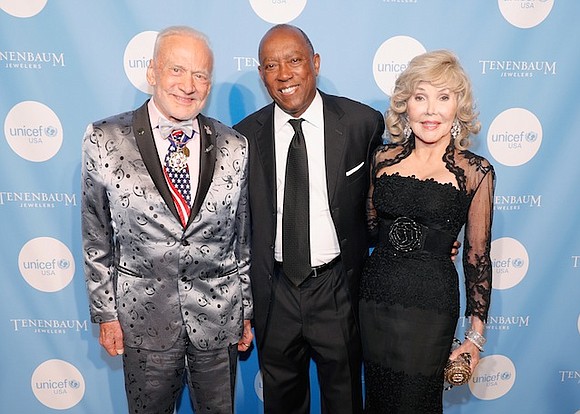 It was a glamorous night of Houstonians on the red carpet that led to a grandiose evening at the UNICEF Gala Houston.
The Southwest Regional Office of UNICEF USA hosted its fifth annual UNICEF Gala Houston. The benefit attracted a bevy of charitable giving Houstonians to raise funds for a global organization whose mission is to "Put children first" around the world as well as locally. This year's benefit focused solely on that with a city that just rebounded from a disaster, Hurricane Harvey. It made sense to focus on Hurricane Harvey relief efforts and refugee families. UNICEF's local chapter also linked up with Sina Health Services to provide medical supplies to families affected by Hurricane Harvey. With its neighbors in mind, this year's gala had Houston in his hearts and it was a remarkable evening to celebrate that.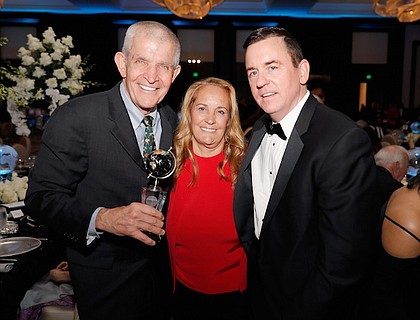 Deborah Duncan emceed the affair that featured special guests Mayor Sylvester Turner and Emma Kathleen Hepburn Ferrer, Audrey Hepburn's granddaughter and UNICEF advocate. Ferrer told the crowd, "My grandmother Audrey Hepburn chose UNICEF because of her commitment to public service and because she knew investing in a child's future is investing in the world. My grandmother would be proud that the legacy of hope and love lives on through UNICEF supporters. She would be proud that so many of you are using your voice the way she used her voice to tell the world how critical it is to support UNICEF's mission."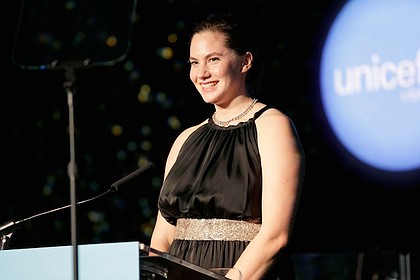 One of Houston's most giving couples Linda and Jim "Mack" McIngvale received the Global Community Hero Award for their outstanding service to the community, generosity, and compassion for families devastated by Harvey. Other honorees included Susan and Fayez Sarofim and 2017 Woman of the Year & Mrs. United Nations 2016 Peta-gay Ledbetter.
The night also included a headline performance by 10-piece band Professor D, an amazing live auction that included Hamilton tickets, Rockets /Astros VIP sports experience, Tenebaum ultimate jewelry, NYC trip getaway, and 2018 Lexus NX 300. The more than 300 guests were also treated to a delicious menu of spinach arugula, braised beef short ribs with crab cakes and a divine chocolate caramel tart.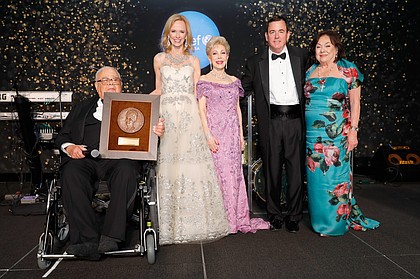 Partygoers included: Honorary-Chairs Rosanette and Harry Cullen, Leela and Nat Krishnamurthy, Penny and Paul B. Loyd Jr, Margaret Alkek Williams and Randa and Charles Williams; Gala Chairs Brigitte and Bashar Kalai, Sippi and Ajay Khurana, Leticia and Stephen Trauber and Ileana and Michael Treviño; UNICEF USA Managing Director Nelson Bowman; Chair of Southwest Regional Board Susan Boggio; Buzz Aldrin; The Honorable Joanne King Herring; Rosanette Cullen; Maria and Neil Bush; Sara Beth and Pierce Bush; Jeff Bagwell (Former Astros Player); Gary Sova; Beth Sova; Ann Holmes and Tod Holmes; Anika Jackson; Malaika Mukoro; and Kristen McQuillin.
It was a stunning evening and a true celebration of UNICEF's work, as well as a tribute to the outstanding humanitarians who make Houston and the world a better place.
For more information regarding UNICEF Houston and ways to give back or volunteer visit unicefusa.org.
PHOTO CREDIT: Courtesy of Bob Levey / Getty Images for UNICEF USA