Senator Borris Miles Job Fair Fills 300 Jobs in Minority Communities
Job Fair brings together nearly 60 employers, more than 400 job seekers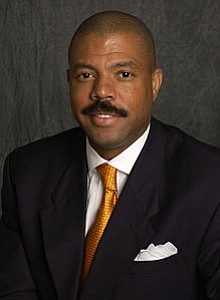 Senator Borris L. Miles successfully hosted a Job Fair at Pleasant Grove Missionary Baptist Church, bringing together nearly 60 employers, more than 400 job seekers and filling more than 300 positions.
"Texas Workforce Commission reported that Texas created more than 300,000 jobs over the past year," said Senator Borris L. Miles. "This Job Fair offered an opportunity for job seekers from minority communities to reach out directly to employers to compete for a job. With over 300 candidates potentially placed from this one Job Fair, these individuals have an opportunity to better themselves and provide for their families."
While Texas has an unemployment rate of 4.8 percent, African American unemployment is at 7.8 percent and Caucasian unemployment is at 3.9 percent. These statistics follow the national trend.
"African American communities have the highest rate of unemployment compared to every other group in the US, in Texas and here in Houston," said Senator Miles. "I am very proud to host this Job Fair and get residents hired from the communities of Kashmere Gardens, Trinity Gardens, Fifth Ward, East Houston, Settegast and East Little York/Homestead."
Last month, Senator Miles hosted a Job Fair in Fort Bend County, where over 200 students from Fort Bend Independent School District and Stafford Municipal School District were offered summer employment and internships.
"My number one goal as a state senator is to bring jobs to my district. Senate District 13 has one of the highest concentration of the unemployed and underemployed in Houston. During the last legislative session, I passed three bills dedicated to increasing jobs and creating more opportunities in high demand industries. I plan on continuing this progress as I prepare for the 86th Legislative Session," said Senator Miles.