Trump move to defund Planned Parenthood fulfills a promise -- and promises a battle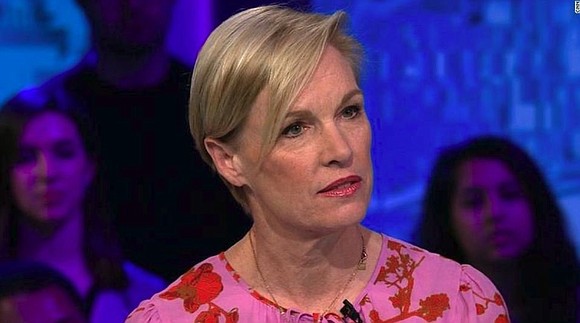 By Jessica Ravitz, CNN
(CNN) -- Before the Trump administration even announced a rule to stop Title X family planning program sites from providing abortions or even sharing information about where to receive the procedure, the responses from advocates on both sides of the issue began pouring in.
"This 'gag rule' is not only unconscionable, but it undermines medical ethics by forcing health care professionals to withhold accurate and timely medical information from patients," said Dr. Jenn Conti, a fellow with the advocacy group Physicians for Reproductive Health.
"It is my number one priority to keep my patients safe and honor the trust they give me," Conti added. "If my patient decides to have an abortion, I should be able to give them a referral to a high-quality provider."
While those who support access to abortions expressed alarm, those on the other side of the issue cheered.
"President Trump has kept his promise to protect the lives of the unborn," said Mat Staver, founder and chairman of Liberty Counsel, a Christian ministry. "This is a positive step toward making the womb a safe place again."
The meaning of 'family planning'
The Title X Family Planning Program was established in 1970, during the Nixon administration. Its funding supports clinics that play "a critical role in ensuring access to a broad range of family planning and related preventative health services for millions of low-income or uninsured individuals and others," according to the website for the US Department of Health and Human Services, which oversees the program.
But what constitutes "family planning" is a political point of contention. The law prohibits federal funds from being used for abortions. And even though Planned Parenthood insists that the Title X funding it receives is used for the many non-abortion services it provides -- including access to birth control, Pap smears, pregnancy and STD testing -- conservatives have long argued that Planned Parenthood and reproductive health care centers like it should be cut off from the family planning federal funding altogether.
In January 2017, just days after he took office, Trump reinstated the "Mexico City Policy," sometimes referred to as a "global gag rule," that blocks US federal funding from going to international organizations that provide abortion counseling, referrals or services. What's happening now is the domestic version of the policy, abortion rights activists say.
The latest proposal was announced by the administration on Friday but is currently being reviewed by the Office of Management and Budget. The rule would cut off Title X funding to Planned Parenthood and other centers unless they stop providing abortions or referring people for abortions.
"This proposal does not necessarily defund Planned Parenthood, as long as they're willing to disentangle taxpayer funds from abortion as a method of family planning," a Trump administration official said. "Any grantees that perform, support or refer for abortion have a choice: disentangle themselves from abortion or fund their activities with privately raised funds."
The bulk of federal funding Planned Parenthood receives comes through reimbursements from Medicaid, which would not be affected by this new rule. It's the fraction that comes from Title X that is at stake.