Dare to bare: 15 of the world's best nude beaches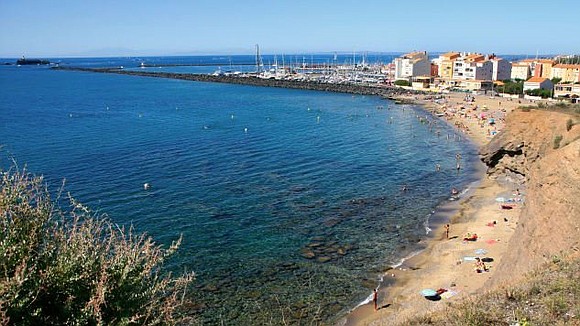 Joe Yogerst, CNN
(CNN) -- Although still taboo in many places, casting aside your clothes at the shore has become a customary practice around the world in recent times.
From rocky coastlines to talcum powder fine sands, and big city bays to secluded shores, there are now hundreds of beaches where it's perfectly legal (or at least de facto legal) to sunbathe, swim and otherwise frolic beside the sea in nothing more than your birthday suit.
"Soft, smooth sand, warm ocean breeze, gentle ocean waves and lots of other naturists makes for a great clothing-optional beach," says Nicky Hoffman of The Naturist Society, who's also the managing editor of Nude & Natural magazine and co-author of "The World's Best Nude Beaches & Resorts."
While clothing-optional beach destinations may seem like a modern invention, it's actually quite an old idea, a product of the otherwise prudish Victorian era.
During the 1880s, American poet Walt Whitman extolled the virtues of the "Adamic air bath" -- his nude walkabouts and swims along Timber Creek in New Jersey, writing of "The free exhilarating ecstasy of nakedness in Nature."
Channeling that same vibe, the naturist movement took off in Europe and North America during the first half of the 20th century, with city parks, camp grounds and eventually beaches established for those who wanted to experience nature nude in their most natural state.
One of the spin-offs of the socially and sexually liberal 1960s was a "free beach" movement that saw a proliferation of nude beaches around the world.
And their popularity continues today, with more and more popping up each year. Here are 15 of the best nude beaches around the world:
1. Black's Beach, La Jolla, California
Set beneath the 100-meter-high cliffs of Torrey Pines, Blacks has been the Golden State's favorite place for all-over tans for more than 50 years and was once the only legal nude beach in the entire United States.
Long, wide and blessed with great surf, the beach is reached via the zig-zag Ho Chi Minh Trail from the cliff-top Torrey Pines Gliderport near the University of California, San Diego.
Black's Beach, Torrey Pines Scenic Drive, San Diego, CA 92037
2. Lady Bay Beach, Sydney, Australia
Although it sometimes seems like just about any beach in Australia is clothing optional, there are a number of official nude beaches here such as Lady Bay. (also known as Lady Jane Beach.)
Perched just inside the South Head of Sydney Harbour, it's small and narrow, but incredibly secluded for such a big city location.
The rocky ledges around South Head are also used for nude sunbathing.
Lady Bay Beach, Watson's Bay, Sydney, Australia
3. Buhne 16, Sylt, Germany
"Grin and bare it" might well be the motto for nudists on this North Sea island, where the average water temperature in summer is a chilly 17°C (63°F).
Technically all of the beaches on Sylt are clothing optional, but Buhne 16 was the first and is still the foremost location for nude sunbathing along the German shore.