Craig T. Nelson Shares Set Secrets from Book Club and Incredibles 2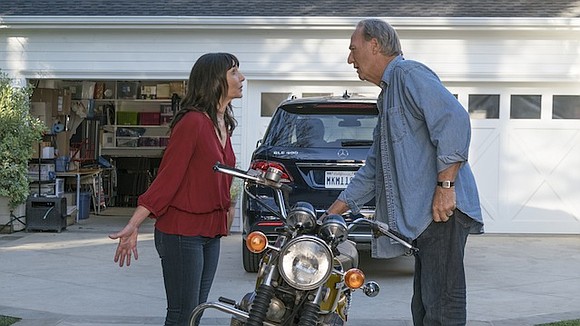 From his early days on the comedy stage to playing lovable football fanatic, Hayden Fox, on the long running television sitcom Coach and Zeek Braverman on the dramatic television series, Parenthood to countless legendary big screen roles, actor Craig T. Nelson's career has been as versatile as it is prolific.
Movie audiences have been loving his work for decades in popular films spanning just about every genre: Poltergeist, Stir Crazy, All The Right Moves, Silkwood, The Devil's Advocate, The Family Stone and The Proposal. It was his voice work in the 2004 mega hit animated Disney Pixar movie, The Incredibles, that introduced Nelson to a younger audience. His voice is readily recognizable as the voice of Mr. Incredible, and as he tells it, the world stops spinning for a beat whenever a starstruck child hears him speak.
Nelson currently plays Mary Steenburgen's husband in the upcoming romantic comedy, Book Club, out May 18th. He's also resuming his role as Mr. Incredible in Incredibles 2, the long-awaited sequel to the 2004 blockbuster animated movie, The Incredibles, out June 15th.
Our conversation runs the gamut from overcoming the perils of aging in Hollywood, mid-life adventures, the secret to his long and happy marriage to wife, Doria Cook-Nelson, and the unique challenges of playing an animated icon for Disney Pixar.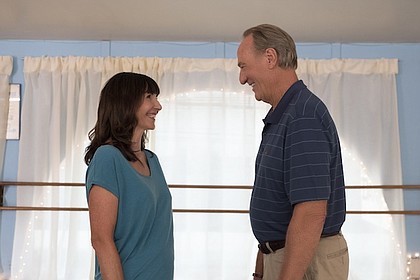 Allison Kugel: With Book Club there are so many celebrated actors in one movie. What does an ensemble piece allow you to do as an actor that carrying a film or television show on your own doesn't allow for?
Craig T. Nelson: The opportunity to work with the different characters that are being played broadens what you can do as an actor. Oftentimes, the way people react differently to different people they meet, it's that same dynamic and it can be something of an adventure. Although in Book Club, most of my scenes are with Mary [Steenburgen]. There are only one or two scenes where I'm with everyone, although I knew everybody. In this movie, although it's an ensemble cast, the focus was my interaction with Mary's character.
Allison Kugel: What was your initial impression of the Book Club script when you first read it?
Craig T. Nelson: Oh, I loved it! It spoke to something I was familiar with; that whole process of aging. You think you're never going to get there, but eventually it just shows up and there it is. I thought the script was well thought out, cogent, specific, and each character was delineated. I wanted to do the movie right away, after reading the script.
Allison Kugel: This movie addresses that mid-to-later-life slump that people can slide into without even realizing it's happening. As you said, you wake up and it's just there. How do you think men experience this phase of life differently from the way women experience it?
Craig T. Nelson: I think we experience it in much the same way. Although, it depends upon societal pressures. Part of the confusion is the result of what society is demanding now, which is pretty much all youth oriented. Cosmetically and pharmaceutically you're supposed to be able to prolong your life, or at least the appearance of it. The reality is that you do age. Yes, we are living longer, but there's more pressure associated with it. I suppose it's how all of that manifests in each of us, which has to do with our own peculiar personality. That's the interesting part about it; how each one of us deals with it. Generally speaking, your libido drops, physically you're not as active and not able to do as much. All of that is pretty much the same in people, but very few people address it psychologically. There's a lot of pressure to be young. But there is also a lot of pressure being old, not to get any older. I think that is so screwed up.