Governor Abbott Unveils Plan To Address School Safety In Texas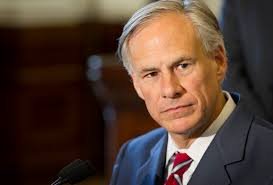 AUSTIN - Governor Greg Abbott today joined state and local leaders to unveil his School and Firearm Safety Action Plan. The Governor's plan contains 40 recommendations and includes proposals that call for increasing law enforcement presence at schools, strengthening existing campus security programs, enhancing firearm safety, providing mental health evaluations that identify students at risk of harming others, and much more. Today's announcement, which the Governor unveiled in Dallas, TX and San Marcos, TX, follows a series of roundtable discussions held last week during which the Governor spoke to, and received input from, victims, parents, educators, lawmakers, law enforcement and policy experts to help generate solutions that improve safety and security at Texas schools.
"This plan is a starting point, not an ending place," said Governor Abbott. "It provides strategies that can be used before the next school year begins to keep our students safe when they return to school. This plan will make our schools safer and our communities safer."
In addition to the actions Governor Abbott is taking today, he will also ask Texas Senate and House leaders to issue an interim charge to consider the merits of adopting a "red flag" law allowing law enforcement, a family member, school employee, or a district attorney to file a petition seeking the removal of firearms from a potentially dangerous person, only after legal due process is provided.
The recommendations announced today identify nearly $110 million in total funding, including $70 million that is already or will soon be available to begin this important work. Additionally, the Governor has identified a specific need for $30 million that he will work with the Legislature to fund next session.
A full list of the Governor's recommendations can be found below.
IMMEDIATE FUNDING ASSISTANCE TO SANTA FE
Governor's Criminal Justice Division Grants:
Deploying Crisis Response Counselors To Meet Immediate Mental Health Needs.
Assisting Texas Health and Human Services Commission (HHSC) Efforts to Provide a Long-Term Behavioral Health Response.
Ensuring First Responders Have Mental Health Resources.
Providing Additional Counselors to ISDs in the Santa Fe Area.
Providing Highly-Trained Counselors to Santa Fe ISD for the Upcoming School Year.
Coordinating Long-Term Community Mental Health Efforts.
U.S. Department Of Education Grant:
Office of the Governor has worked with the U.S. Department of Education to immediately deliver $1 million to Santa Fe ISD through the School Emergency Response to Violence (SERV) program.
MAKING SCHOOLS SAFER
Immediately Increase Law Enforcement Presence At Schools:
Schools should collaborate with local law enforcement to heighten police presence on school campuses.
Prioritize hiring retired peace officers – specifically police, sheriffs, and constables – and military veterans for school security.
Train More School Marshals And Improve The Program:
Increase the number of school marshals by funding training this summer.
Increase the number of school marshals that can be appointed per school.
Remove the firearm storage requirement for school marshals who are in direct contact with students.
Revamp marshal training requirements to focus more time on firearms training.
Require annual refresher courses to maintain school marshal skills.