Governor Abbott Appoints Schmidt To Texas Ethics Commission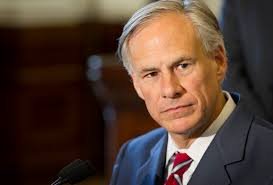 AUSTIN – Governor Greg Abbott has appointed Richard Schmidt to the Texas Ethics Commission for a term set to expire on November 19, 2021.
Richard Schmidt of Corpus Christi is a consultant and advisor for the Claro Group and an adjunct professor at Texas A&M University Corpus Christi. Previously, he served as a United States Bankruptcy Judge for 28 years on the Southern District of Texas Bench. He is a member of the State Bar of Texas and former director and chairman of its Bankruptcy Section. He is a former member of the Louisiana Bar Association and former secretary of the Shreveport Bar Association. Additionally, he is a member of the Halo Flight Board of Directors, Mirador Board of Directors, and the Corpus Christi Municipal Band and former president of the Corpus Christi Symphony. While in the Air Force Reserves, he graduated from Air War College, he received training in Total Quality Management from W. Edwards Deming and retired as a Colonel. Schmidt received a Bachelor of Science in mathematics from New Mexico State University and a Juris Doctor degree from The University of Texas School of Law.