Kemp's office launches probe of Georgia Democratic Party days before historic election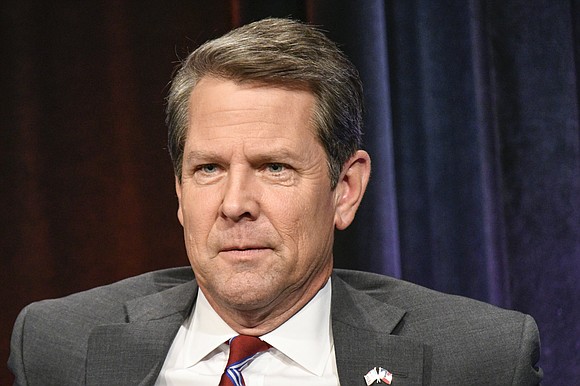 By Greg Krieg, Veronica Stracqualursi and Joe Ruiz, CNN
(CNN) -- Georgia Secretary of State Brian Kemp's office said Sunday that it is investigating the Georgia Democratic Party over what it described as an attempted hack of the state's voter registration system on Saturday evening.
Democrats in the state vehemently denied the claim, and Kemp's office has not provided any evidence or indicated why the Democratic Party is being investigated as part of its probe.
The move comes just two days before Election Day, when voters will choose between Kemp, a Republican, and Democrat Stacey Abrams in the state's high-profile race for governor.
Democrats and advocacy groups have previously argued that Kemp has a conflict of interest in overseeing an election he is also running in, and some have called on him to resign. The Sunday morning news release indicating his office will now investigate the Georgia Democratic Party as part of the probe will only heighten those concerns.
"While we cannot comment on the specifics of an ongoing investigation, I can confirm that the Democratic Party of Georgia is under investigation for possible cyber crimes," said press secretary Candice Broce in the release. "We can also confirm that no personal data was breached and our system remains secure."
The Georgia Democratic Party said in a statement Sunday that the "scurrilous claims are 100 percent false" and called the investigation "another example of abuse of power" by Kemp.
"This political stunt from Kemp just days before the election is yet another example of why he cannot be trusted and should not be overseeing an election in which he is also a candidate for governor," the state party's executive director, Rebecca DeHart, said in a statement.
The Secretary of State's Office later said the decision to launch the investigation was made after "receiving information from our legal team about failed efforts to breach the online voter registration system and My Voter Page."
Broce said the office immediately alerted the Department of Homeland Security and the FBI. The FBI declined to comment.
"The State of Georgia has notified us of this issue. We defer to the State for further details," a DHS official said in a statement to CNN.
Kemp's campaign was less circumspect, with spokesman Ryan Mahoney accusing state Democrats on Sunday of "trying to expose vulnerabilities in Georgia's voter registration system."
The Democratic National Committee deferred questions from CNN to the Georgia Democratic Party.
Abrams, the state's former House minority leader, told CNN's Jake Tapper that the investigation was an attempt to distract voters two days before the election.
"I've heard nothing about it, and my reaction would be that this is a desperate attempt on the part of my opponent to distract people from the fact that two different federal judges found him derelict in his duties and have forced him to accept absentee ballots to be counted and those who are being held captive by the exact match system to be allowed to vote," Abrams said Sunday on "State of the Union."