Actor Kedrick Brown Brings His Own Seat to the Table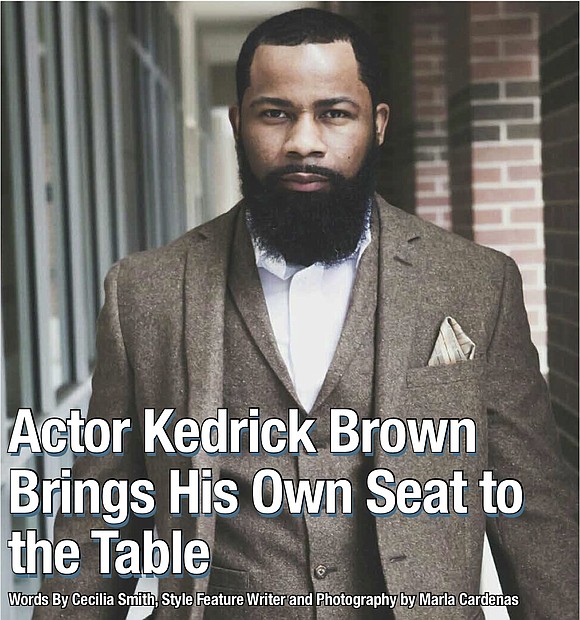 Two years ago actor Kedrick Brown was steadily carving out a name for himself, delivering a string of impressive performances in Greenleaf, American Crime, Survivor's Remorse, Underground and more. Since then the Straight Outta Compton actor has kept that same hunger, landing supporting roles in everything from Black Lightning to the Spike Lee produced Tales From the Hood 2, now available on Netflix. Sitting down with Houston Style again it's clear that Brown's passion for his craft has only grown, as he revealed how he's working to inspire a new generation of actors.
Up next he'll appear in Cuba Gooding Jr.'s directorial debut, Bayou Caviar, featuring Gooding as former boxing champion Rodney Jones. Catch up with Kedrick below:
On the potential pressure of creating a sequel
I actually didn't feel any. I went in knowing that this is a different time and knowing where they wanted to go with the story. We all know the purpose of Tales in the Hood is to provoke political, social thought and to remind us of our responsibility, knowing where we came from and where we can go back to if we allow things to just be and not deal with them.
Behind the scenes of Tales From the Hood 2
I knew this was going to be unique. We only knew our stories (he appears in the second one), that's how underwraps they kept it.
Giving Houston a seat at the table
The market here could be so much more, and I think there are conversations in the works attempting to make that happen, but I don't personally feel as if they're doing enough. I think we can push the narrative a lot more, but it boils down to incentives and we're further behind other regions. If we're going to have success here, we're going to have to compete with those areas that are giving those types of tax breaks. It's unfortunate that the state doesn't see the necessity in that. Everything is taking a sharp turn with all of the new streaming avenues, all of the different apps are now streaming so it's not necessarily the content - the opportunity for content is there - but the City of Houston has to continue to speak up at the table and make it a priority. Once the city does that, things will begin to change and mountains will start to move.
Staying motivated in a competitive industry
By living my philosophy of "Do the work, everything else will come." Sometimes it's really hard to keep pushing because just like anybody else that's ever done this, we get impatient, but I've been at this too long.
Ways he's managed to stay rooted in Houston while juggling a career
Honestly, I was told to move, and this was coming from someone that had been in California. But I told them if I"m good enough, and they feel that I'm good enough; they'll come, they'll bring me in. Thankfully that has been the case, and I'm extremely thankful for the work that my agents have done for me. They make me priority because I don't live there. They're literally putting their money where their mouth is, and that has been an anchor in my success.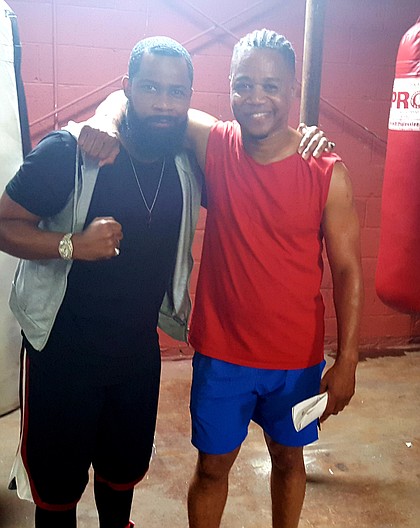 His experience working alongside veteran actor, Cuba Gooding Jr.
He's just an amazing person and one of the realest you could ever meet. When I say real, I mean he will show you real (laughs.) The first time we met he mentioned 'Man you killed that shit, I watched that shit like seven times' and it just felt like we'd been knowing each other forever. And that was that official moment when I'm like, 'Oh my God this is Cuba Gooding Jr. All of this training you've been doing better come through. You better throw them punches, just like he's throwing them.'
When I tell you, I went toe to toe with him, with nothing but fire in me. I wanted to know if I could hold my own with someone at that level, and I did. And that was God's assurance to me that I'm growing in the right direction. You have to earn it. Nothing has ever been given to me, I've had to fight and prove myself day in and day out.
Inspiring a new generation
I recently accepted a Theater Arts position at the new Audrey H. Lawson Middle School where I'll be teaching the next stars of tomorrow in a new program they're allowing me to create, that includes a state-of-the-art theater.
I'm pouring all of my knowledge of the business back into the black and brown community and have signed on to be their new Theater Arts Director. Brand new program, brand new building.
Learn more about actor Kedrick Brown here.