Markets edge higher as US midterm election results come in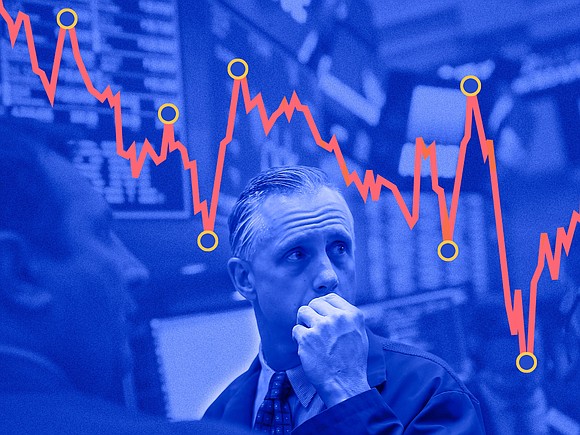 By Matt Egan and Julia Horowitz, CNN Business
(CNN) -- Stock markets are ticking higher as the results of the US midterm elections come in.
After swinging between small gains and losses, Tokyo's benchmark Nikkei index and Hong Kong's Hang Seng both rose around 1% in Wednesday trading. Other major markets in the region were up a bit less. US stock futures pointed slightly higher.
The main US indexes had closed up just over 0.5% on Tuesday as voters went to the polls.
The elections are shaping up to have significant political consequences for the world's largest economy. CNN is projecting that Democrats will win a majority in the House of Representatives while Republicans will retain control of the Senate. But investors are not betting on a dramatic change in policy.
Markets are bracing for a period of gridlock, for better or worse. Neither party is likely to command enough votes to enact sweeping legislation. While that may mean Republicans and President Donald Trump fail to cut taxes further, it also means the current tax cuts can't be rolled back.
"Midterm elections this week could result in a shift in the balance of power in Washington, but are unlikely to bring any near-term policy shifts," Richard Turnill, BlackRock's chief global investment strategist, wrote to clients ahead of the results.
But the 2016 election and the Brexit referendum reminded investors of the importance of expecting the unexpected. Both surprise events sparked dramatic reactions in markets. Stock futures initially plunged the night of Trump's election, before rebounding and closing with a resounding gain.
If Congress is divided, as it now appears likely to be, America's fiscal, regulatory and monetary policies will likely stay the same. Investors typically don't mind gridlock, cynically figuring it means Washington can't mess anything up.
"We see few sustained market implications if the midterms result in a divided Congress," Turnill wrote.
But too much gridlock can also be a bad thing, as evidenced by the debt ceiling stalemate of 2011 that caused an unprecedented credit rating downgrade.
"Expect fiscal deadlines to become more disruptive," Goldman Sachs analysts wrote in a report this week.
Markets, especially the bond market, could have a more dramatic reaction if Republicans retain control of Congress. In that scenario, Goldman Sachs expects a tax cut worth around 0.3% of GDP to be enacted in mid-2019.
The bond market might revolt if Washington adds to the nation's already-bloated budget deficit. More tax cuts would lead to more borrowing and potentially higher bond yields.