Small Business Saturday Highlight: Houston's New Emerging Entrepreneurs To Look Out For In 2019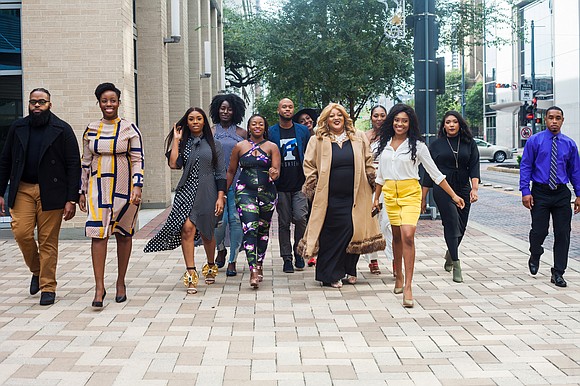 Black economic power is on the rise with the trend of small businesses across the nation and Houston is one of those highlighted cities feeling the boom. We got a chance to have a business round table with 13 black small business owners to discuss their strategy on making a big noise in the city for Small Business Saturday. We asked them a few questions and each business owner summed up their responses based on their experience. Here are a list of new emerging entrepreneurs to look out for in 2019.
Day The PR Coach & Award-Winning Media Strategist
Simple, its all about how you position yourself, and or brand in the marketplace. For instance, there millions of Authors and life coaches, but what will set many authors apart will be how they position themselves. Would you rather be coached by a coach who wrote a book about changing your life, or a coach who wrote the book on how to change your life? Position yourself or brand as the top tier and or expert for game changing results. 
The strategy I would recommend would be to stay relevant. Research trends, gain media attention and never get lost in the crowd! -Day Edwards, Founder
www.daytheprcoach.com
Devine Creations/Etiquette Coach
My tips for business owners is to pray daily over your business. Continue to educate yourself. Remember why you started. Never give up. -Verna Caddie
www.devinecreation.org
Ever Noire/Photography Services
My company offers photography services that business and individuals utilize to capture quality images. Focusing on the African American community results in increased access to an affordable service for a less priorities demographic. Unlike similar companies, our photo shoots are free. Our clients only pay for the photos they love.
Try not to hold onto your idea so tightly that you smother it. In order to grow your business, you will need to meet new people, delegate tasks, and also help others. Network for motivation instead of competition. -Alyssa Sloan, Owner
www.evernoire.com
The 360 Way/Organizational Technology and Business Development
We start with the business owner NOT the business. We believe all of our clients are artists. It isn't our job to tell you what to create. We simply help you develop the parameters to create your best work. We don't offer your quick tips or easy wins. We teach you how to play the long game. How to stay around and relevant long after your competitors have left the industry.
Play the long game.
Begin with the end in mind.
Collaboration is KEY.
And lastly, if it's such a good idea, how come no one has done it yet? And if they have done it, is it working?
-J. Albert Nicklos II, CEO
www.the360way.com
Spoiled Rotten Beauty Bar/Beauty
SpoiledRottenBeautyBar was founded in Oct 2014.. We specialize in hair, makeup services & eyelash extensions also selling virgin hair on hand.. We proud our self most on our excellent customer service & making each one of our clients (spoiled dolls) feel right at home while getting a luxury experience!!