Houston Tackles Prescription Drug Addiction Amongst Teens with Interactive Online Safety Program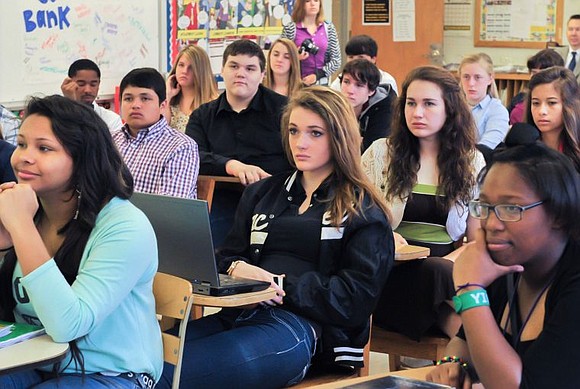 Houston, TX, November 26, 2018 - On Tuesday, November 27 from 8:30 a.m. to 10 a.m., Kroger executives and community leaders will launch the Prescription Drug Safety program, an innovative digital course about prescription drug abuse prevention. Taking place at Madison High School (13719 White Heather Drive Houston, TX 77045), the event will introduce an online drug misuse awareness program, which was developed by leading education technology company EVERFI.
The course, which has already reached over 2,500 students in Texas, is expected to be implemented in almost 90 schools in the state before the end of the academic year. EVERFI plans to leverage Kroger's strong presence in the Houston community and authority as a leader in the pharmaceuticals industry to bring the program to high school students at several school districts in Houston and the surrounding areas.
Kroger's Prescription Drug Safety program will address the nationwide drug crisis impacting youth by leveraging the power of open communication and a focus on individual empowerment.
The online training program features 6 learning modules that promote a competent understanding of the types, effects and dangers of prescription drugs. Developed to help administrations take a proactive stance on the increasing dangers of opioid addiction in teens, the learning modules are built on an evidence-based public health approach to provide high school students with the skills and insight they need to make healthy decisions about prescription drugs.
The launch event will feature a special networking breakfast at 8:30 a.m., followed by a short program with remarks from Kroger executives, community leaders and local educators. Attendees will be able to engage with local students, who will participate in a roundtable discussion about this important health issue. Demonstration stations will also be set up so that guests can see first-hand how this innovative course empowers high schoolers with the knowledge essential to staying safe and preventing drug abuse before it occurs.
Following the launch event at Madison High School, students at Atascocita High School (13300 Will Clayton Pkwy, Humble, TX 77346) will be recognized for their completion of the Prescription Drug Safety course from noon to 12:30 p.m. A special award will be presented to student Kelly James, winner of the Drug Take Back Day PSA Contest, and remarks will be made by school officials, staff, and Kroger executives. Guests will have the opportunity to view all student contest submissions and course demonstrations.