Commissioner Rodney Ellis Statement on Ardmore Street Bridge Closure by Harris County Flood Control District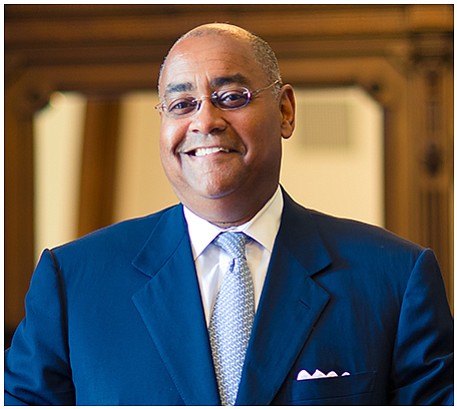 Earlier this week, the Ardmore Street bridge was closed for reconstruction by Harris County Flood Control District as part of Project Brays, which is the largest, most significant flood risk reduction initiative ever to be managed by Harris County. However, many residents in the surrounding neighborhoods were unaware of the closure, causing significant traffic delays and confusion.
Many community members have rightfully voiced concerns about the lack of community outreach for this project and the limited advance notice provided by the Flood Control District.
I share the community's concerns. My office has learned that while no community meetings were held in Third Ward or nearby neighborhoods regarding the Ardmore closure, there were meetings held in neighborhoods impacted by Project Brays bridge closures at Stella Link and Buffalo Speedway. This is unacceptable.
While replacing the Ardmore Street bridge is a needed step to relieve flooding on Brays Bayou, there is a clear need for better outreach and an equitable process that ensures every community is given the same opportunity to participate in the process, provide feedback and be heard.
After hearing from community members, I asked the Flood Control District to re-open the bridge until after the New Year and to work with neighbors over the coming weeks to consider the impact of the bridge closure on how people travel in the neighborhood. This will ease congestion and confusion over the holidays while providing residents more time to prepare for the closure, which will last approximately 500 working days.
Going forward, as we undertake this historic effort to make our community more resilient to flooding, Precinct One will work closely with the Flood Control District and other responsible parties to ensure that all communities are engaged in a transparent, equitable process that provides clear information to residents and opportunities for residents to submit meaningful feedback on flood control projects.
Benefits of Project Brays
· Encompassing more than 75 individual projects, the main goal of Project Brays is to reduce flooding.
· Channel and bridge modifications, including the Ardmore, Buffalo Speedway and Stella Link bridges, will help improve conveyance of storm water to the gulf.
· Storm water detention basins will hold approximately 3.5 billion gallons of stormwater and cover about 900 acres when completed.
· When Project Brays is complete, it is expected to provide a 1 percent (100-year) level of flood protection upstream (west) of the Sam Houston Tollway. In areas downstream (east) of the tollway, Project Brays will reduce the number structures at risk from a 1 percent (100-year) flood from 16,800 to 1,800.
· In addition to reducing flood risks, Project Brays will also work to bring much needed greenspace and recreational amenities to the communities along Brays Bayou through local initiatives led by strategic partners.
· The Ardmore bridge improvements will add a 10-foot wide sidewalk with shared-use bicycle paths.
· The Ardmore bridge will also add dedicated U-turn lane from South MacGregor to North MacGregor.