Creed II Hits the Mark as Jordan Climbs Back Into the Ring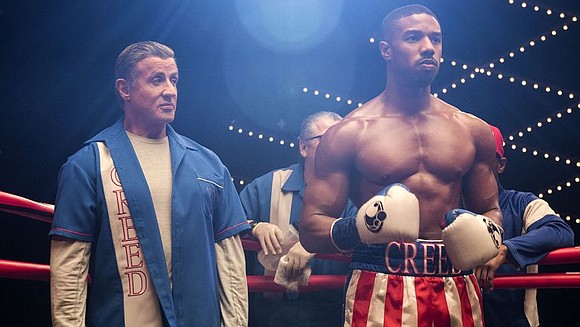 Two things still ring true in America; we love an underdog and a damn good comeback story, items that helped propel the original Rocky into cinematic history. Based on a familiar tale of rags-to-riches mixed with redemption, it's the film that almost wasn't, after Hollywood initially balked at the idea of a (then) unknown Sylvester Stallone in the title role.
According to producer Irwin Winkler, the film was almost scrapped altogether, because as one studio insisted, "Why would we pay for a movie that starred an unknown guy who has a rough life as a fighter and has a love story with an ugly duckling girl?"
Proving that grit and determination can work, even in Hollywood, Stallone would go on to create a blockbuster smash - earning $225 million and becoming the highest grossing film of 1976 before going on to win an Oscar for Best Picture, Best Director and Best Film Editing. From the iconic run up 72-stone steps at the Philadelphia Museum of Art, to Survivor's "Eye of the Tiger" (written especially for Rocky III), the film has since earned its place in pop culture.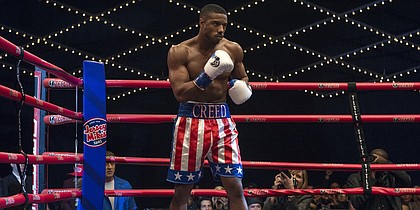 Spanning five films, the original series followed the life of boxer Rocky Balboa (Stallone), as he rose from the streets of Philly to become the heavyweight champion of the world, before ultimately losing much of it again. It also introduced actor and former football pro Carl Weathers as Adonis Creed, pitting the two against one another before forging a friendship that would endure until Rocky IV - where Creed would die in Rocky's arms inside of the ring - the result of a deadly match against brutal opponent, Ivan Drago (Dolph Lundgren).
By the fifth film - 2006's Rocky Balboa - critics argued the franchise had lost its original shine; and the series would go unattended until the 2015 release of the Ryan Coogler directed smash, Creed. Proving the success of Fruitvale Station was no fluke, the film reunited Coogler with Black Panther actor Michael B. Jordan, as he stepped into the role of Adonis Johnson Creed - the surviving son of Rocky's rival turned friend. With Rocky in his corner, Jordan follows his father's footsteps, eventually battling his way to become the heavyweight champion.
Enter Creed II. With the basic origin story already out of the way, the film soars by exploring the younger Creed as he struggles to exit his father's shadow. Successful yet unfulfilled, a challenge from the son of Ivan Drago reveals he's more like his dad than he realizes - a situation Rocky finds too much for even he to handle. No longer an underdog, Creed is forced to defend not only his title, but his legacy; only this time he and girlfriend Bianca (played with grace by Tessa Thompson) are facing new challenges. Acclaimed actress Phylicia Rashad also returns, serving sage advice to a young man fighting to find his way.
Jaded and still bitter about the his loss to Balboa in Rocky IV, the film finds Lundgren returning as he pushes his son (newcomer and German fitness star Florian Munteau) to complete his dream in the ring by capturing the WBC title from Creed. A battle that even brings his mother, the brutally cold Ludmilla (portrayed by Brigitte Nielsen) briefly back into the fold.
Directed by Steven Caple Jr. (Coogler was unavailable due to the filming of Marvel's Black Panther) the film serves as a worthy addition to the franchise - proving that 'ol Rocky can finally take a well deserved break, and Jordan is more than capable of stepping back into the ring when needed.
Creed II is now available in theaters nationwide.