A Conversation With Dubelyoo, Curator of Jack Daniel's Art, Beats + Lyrics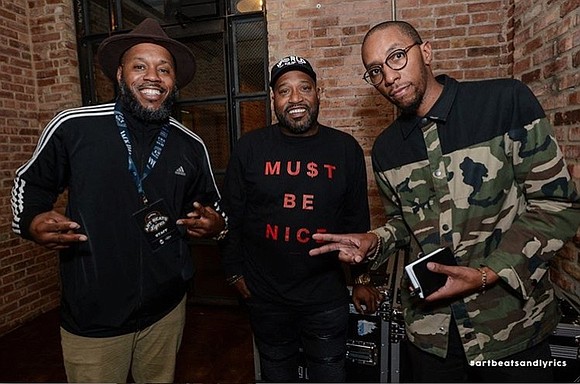 "We want people to feel good and to see themselves represented.." -Dubelyoo, Curator of AB+L
If you haven't had the opportunity to kick it at Art, Beats and Lyrics (AB+L) in Houston, Atlanta, Chicago or any other touring cities, you are missing out tremendously. It is the new age black renaissance; it's melanin drippin'. This year marks the traveling art and music showcase 14th year as they continue to exhibit a mash-up of the hip-hop culture and urban pop. Founded and produced by Jabari Graham and curated by acclaimed multi-medium artist Dwayne "Dubelyoo" Wright, AB+L highlights a spectrum of artists and creatives including painters, photographers and digital illustrators. In the past AB+L has brought Bun B, Shock G, Little Dragon, Kendrick Lamar, Mannie Fresh, Phife Dawg (Rest In Power) and many other incredible talent to stages across the nation. From live music and art performances, interactive selfie experiences, and even free fresh gear, Jack Daniel's Tennessee Honey in collaboration with Cult Creative presents a tasteful experience for art nirvanasists.
AB+L touched down in Houston at Minute Maid Park (Union Station) earlier this month and it was visually breath taking. It was on some "next level" situations, ya'll. The artwork was beautifully presented in the lobby and throughout as seasoned art collectors pursued the occasion. One of the standout art pieces were the electronic art exhibits. There were illuminating boxes with art that would have you staring in a daze and wondering how the artists manage to piece it together. The crowd gathered around to watch North Carolina emcee, Rapsody, as she performed hits off Laila's Wisdom. Jack Daniel's offered guest signature cocktails named after different elements of the show, from performers to the flow. We got a chance to speak with Dubelyoo (pronounced like "W"), a dynamic Atlanta-based artist and curator of AB+L.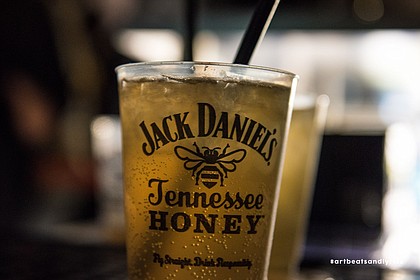 Houston Style Magazine: How did the vision of one of the dopiest & well-curated (might I add) momentous art shows come about?
Dubelyoo: Years ago, I'm talking late 2004. Jabari use to work at a circus and got laid off and he wanted to do an art show with DJs, entertainment, and more. It was really difficult to get a hold of people; you had to really know people to track them down. There wasn't an Instagram or social media to the level it is now. A lot of urban artists back then were difficult to locate. The first one was at a bar in Little 5 Points and then we had a show at The High Museum of Art in 2005. We went from a bar to being at a museum in 4 months.
HSM: Where were you born & raised?
Dubelyoo: I grew up in Fayetteville, North Carolina and then I moved to Atlanta, GA after college.
HSM: Who or what influences your art?
Dubelyoo: All of my influences come from music and Hip-Hop culture, that's pretty much how I got my start as a professional illustrator for different magazines and clothing lines.
HSM: What are some other cities you guys are expanding to?