Council Member Dave Martin Hosts Kingwood/Lake Houston Area Town Hall Meeting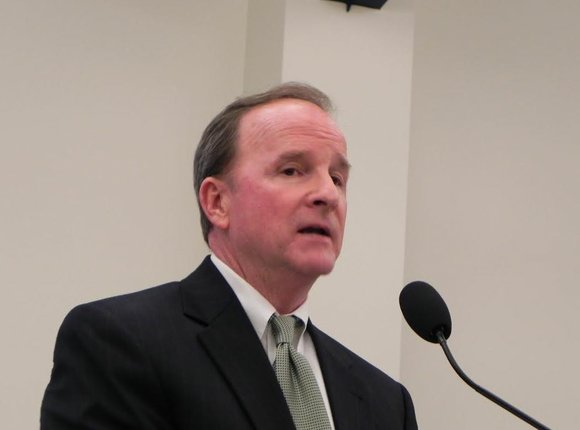 Houston, TX - City Council Member Dave Martin will host a town hall meeting, Tuesday, October 9 at 6:30 p.m., at the Kingwood Community Center, 4102 Rustic Woods, Kingwood, TX 77345. The community is invited to attend and hear from city and community representatives about ongoing projects, issues and community news related to the Kingwood and Lake Houston areas of District E.
This fall's town hall meeting will include a presentation from Mayor Sylvester Turner who will speak on the Rebuild Houston and fire salary referendums that will appear on the November 6 ballot. All registered voters within the boundaries of the City are urged to attend.
Residents will also hear from Stephen Costello, City of Houston Chief Resiliency Officer and Marvin Odum, Chief Recovery Officer, on the progress made to rebuild the City post-Harvey. Stan Sarman, the Chair of the TIRZ 10 board will provide information on a variety of projects including the Northpark Drive Mobility Improvement Project, and the status of area intersection improvements. There will be an update on the Lake Houston Debris Removal Project provided by a member of the City of Houston Solid Waste Department Team. State Representative Dan Huberty is confirmed to provide insight on the upcoming legislative session.
For those that arrive to the Kingwood town hall early, there will be information tables available starting at 5:30 p.m. from Harris County Precinct 4 to discuss their upcoming projects in Forest Cove, from the Texas Department of Transportation to educate residents on the expansion of TX Loop 494, and from the Houston Parks Board to provide information on the upcoming San Jacinto Greenway Project. The Houston Department of Neighborhoods and the Houston Police Department's Kingwood Division will also be on site with information available to residents before and after the town hall meeting.
For more information, please contact Council Member Martin's office at (832) 393-3008 or via email at districte@houstontx.gov.