New York Times Bestselling Author and Parenting Expert Dr. Tina Payne Bryson to Speak at the DoSeum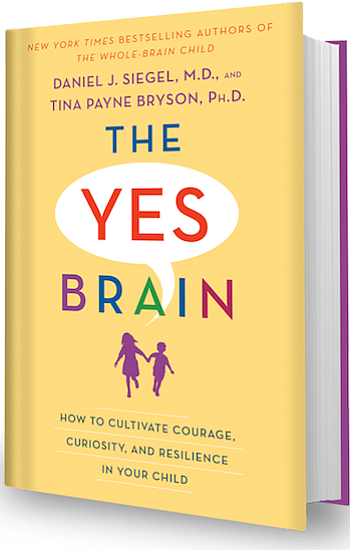 SAN ANTONIO, August 29, 2018 – The DoSeum proudly announces New York Times bestselling author Dr. Tina Payne Bryson as the keynote speaker and guest at their 9th Annual Outside the Lunchbox Luncheon on Friday, October 12, 2018. Dr. Payne Bryson is a psychotherapist and the Founder/Executive Director of The Center for Connection in Pasadena, California, where she offers parenting consultations and provides therapy to children and adolescents.
Dr. Payne Bryson co-authored New York Times Best Sellers No-Drama Discipline (2014) and The Whole Brain Child (2011) with Dan Siegel. Their latest book The Yes Brain, was published in January of this year and will be the focus of her Outside the Lunchbox Luncheon Discussion.

Dr. Payne Bryson shows how kids can be taught to approach life with openness and curiosity and how parents can foster their children's ability to say yes to the world and welcome all that life has to offer, even during difficult times. With this approach, Dr. Payne Bryson helps parents, caretakers, and educators cultivate the Yes Brain, leading to emotional regulation, resilience, personal insight, and empathy.
Now in its ninth year, The DoSeum's Outside the Lunchbox Luncheon series brings distinguished authors and leaders in the field of education to San Antonio to discuss today's most relevant topics in the field of education, parenting, and issues affecting families. Dr. Payne Bryson will speak on Friday, October 12, 2018 at the Mays Family Center at The Witte Museum from 11:30 to 1:00 pm. More information on event sponsorship can be found at thedoseum.org/OLL.